EYOUGAME, the developers specialized in RPG, is back with another game. Gaia Odyssey has slowly been gaining popularity in the market. The game has magic, madness, and action combined into one to give you a fun-filled experience. Those who have registered for Gaia Odyssey before are eligible for rewards. The rewards would be based on the number of registrations. Check their official website to learn more about the rewards and events.
Gaia Odyssey doesn't disappoint if you are a huge RPG fan. Those who are familiar with magical ARPG will know what the game is all about. The story concept is simple. You have to save your kingdom from monsters. The immersive gameplay has many dungeons to explore, various enemies to fight and weapons to acquire. Moreover, the anime-style graphics support the game well. The unique combination of light and sound effects is also another highlight of the game. In conclusion, the game requires you to fight, upgrade your skills and try to be the most powerful among them.
Apart from the PvP mode, Gaia Odyssey offers customization of weapons and characters. It also has a romantic hall where players can meet and greet. There is also a rank system in the game. The players can build guild and conduct wars, be it with friends or others. If you like multiplayer games, Gaia Odyssey has a lot to offer.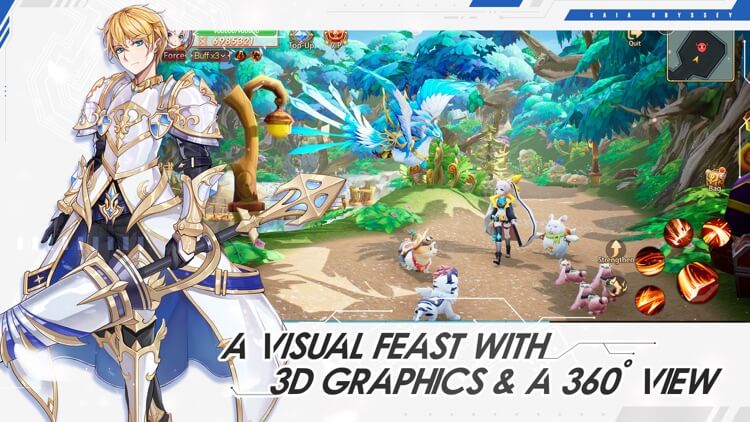 As mentioned, the game is available on both Android and iOS. It is free on PlayStore and AppStore. It is an online game with in-game ads and purchases. Since the game is new, the developers are planning to bring updates in the coming weeks related to new content and server issues. It is suggested to have a good internet connection to have a better experience of the game. If you like RPG games where fantasy is involved, do check out Gaia Odyssey.
---
Also Read: Most Popular Mobile Games of 2020