Hello, mobile gamers! Loved playing Super Mario? Here's the good news for you all. Australian Developers "Webbysoft" have launched a 2D side-scrolling platformer, called Cracked Crusaders. The game is available to download on Android and IOS platforms.
The game starts with a comic themed storyline where we are introduced to the main characters of the game, Milton, Holly, and Dory. They own an award-winning flock of sheep which disappears into the ground. Now it's your responsibility to go on an adventure and save all the sheep. You get to choose your character among Milton, Holly, and Dory. The choice only affects the appearance and not the gameplay. The platform mechanics of the game are excellent. The controls are designed well, and the game feels responsive and smooth.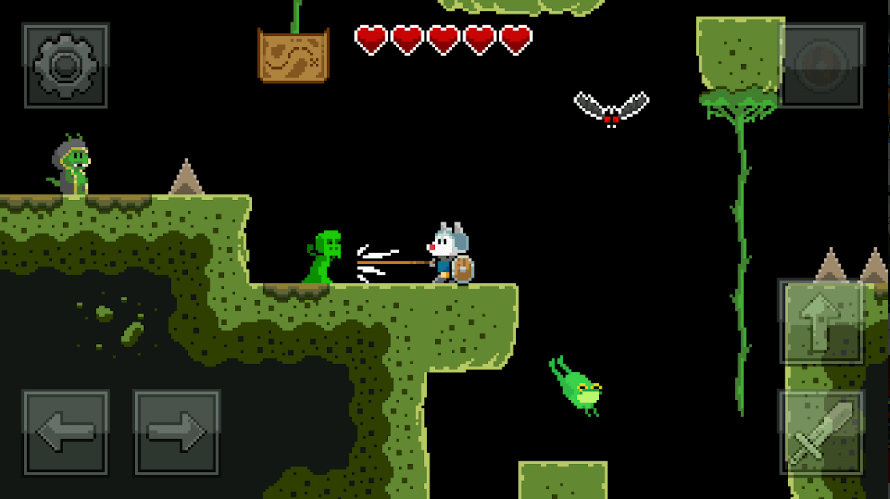 The game is offline, and the initial levels are pretty simple. The core gameplay is about exploring the dungeons and defeating the monsters. You come across different characters and objectives while completing the levels. After completing a few missions, the game becomes relatively tricky, the dungeons become deadlier and dangerous, you start battling huge monsters. Hunting in the dungeons offers you upgrades to improve your gear.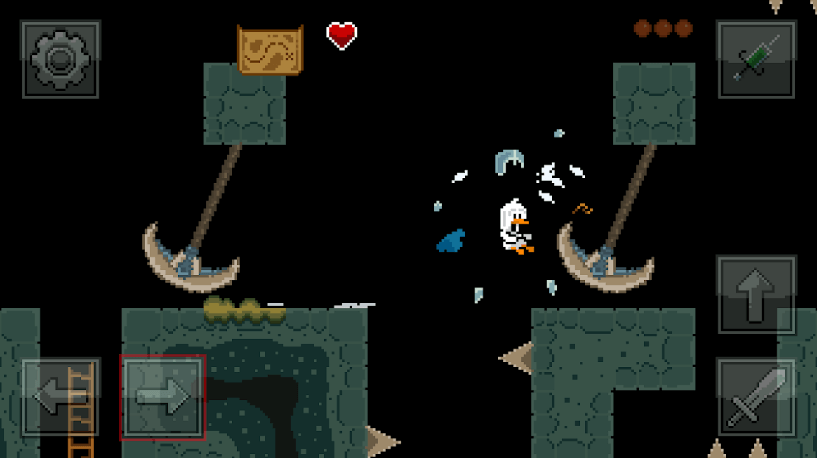 Graphics are really good, and the pixelated animations will surely make you nostalgic. A lot of effort is put into designing the music, and the background scores are outstanding. The user interface is simple and minimalistic.
The game offers you 100+ levels to complete and five worlds to explore in total. Most of the dungeons will have secret rooms and hidden treasure to look after. The game offers a challenge, to complete a mission within a given time range, if you can complete the mission in time, you will earn a star. Stars are also presented on completing dungeon missions and defeating the monsters.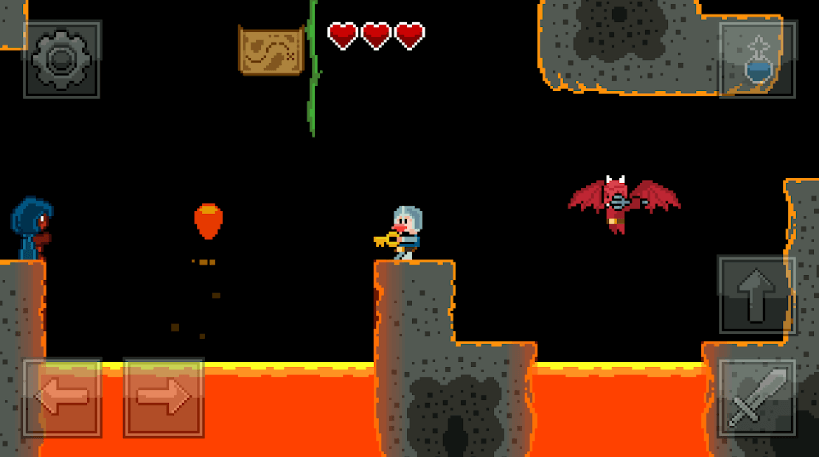 Players come across blacksmiths in the game, from whom they can buy swords, spears, axes, whips, and more. Wizards are also found who sell healing potions, shields, powers, life upgrades, and more. As to make progress in the game, it becomes a necessity to upgrade and collect these items.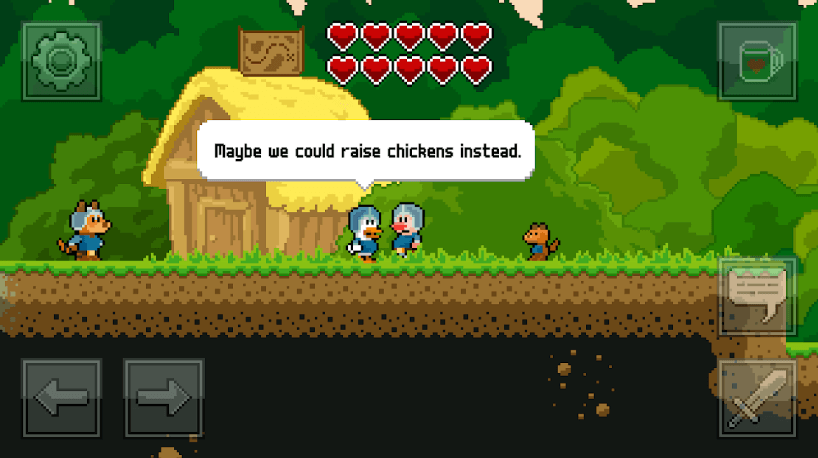 So, this is an exciting and well-designed 2D Platformer game that offers a perfect and unique storyline, great game mechanics, fantastic music, and lots of levels and quests to complete. Cracked Crusaders is available to download on both Google Play Store and iOS App Store.