Spiritwish is a third-person action RPG developed by NEXON Company. NEXON Company has put out many string titles throughout its life as a game developing: company such as MARVEL Battle Lines, Godzilla Defence Force, Power Rangers All-Stars, and the upcoming SINoALICE, a stand-alone game with no tie-ups with any franchise. We can see that they have handled big names with decent respect. Does it do the same for its self-made game, Spirtiwish? Let's find out.
The game follows an MMORPG style of gameplay where you can choose and control three characters simultaneously. The player has the liberty to mix and match the team members according to their playstyle, be it orthodox or a head-on attack style; there's something for everybody.
It also has a decent storyline with engaging characters and fun animation. The art style put is impressive and very enjoyable. There are various missions that players can complete to win rewards and level up their characters.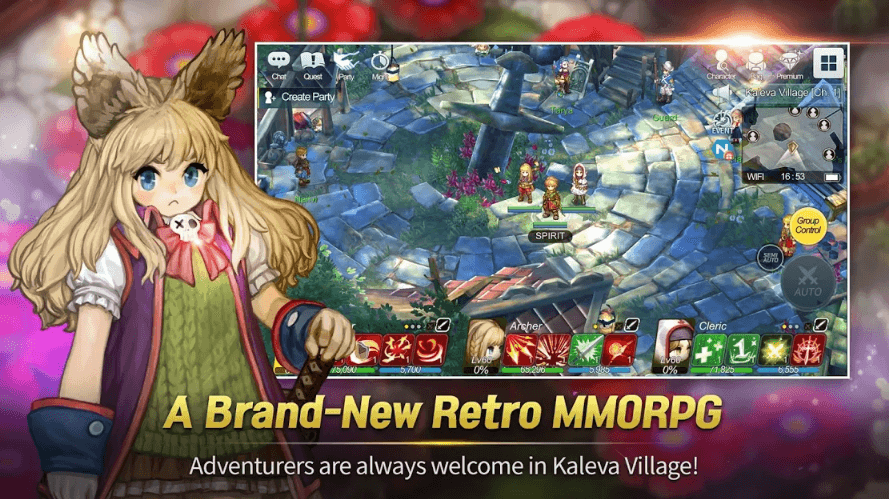 There are different modes to play, such as the single-player story. The OnKalo dungeon is a particular fun mode, which is a Nine-Character endless challenge where you can see how far you go after forming a team of nine.
Another fun mode is the Co-Op Raids, where you can team up with your friends and complete a variety of missions by making plans and strategizing your attacks.
Coming to the actual gameplay, it isn't enjoyable. You have the option tor tap repeatedly and see your characters fight, or you can let the game do that for you using the auto-play feature. It is more of a personal preference, and I can see why some people might like this style of gameplay, but personally, it is not for me. The game also takes up a large amount of storage, around 1.73 GB, which is not justifiable, considering the graphics and overall game content.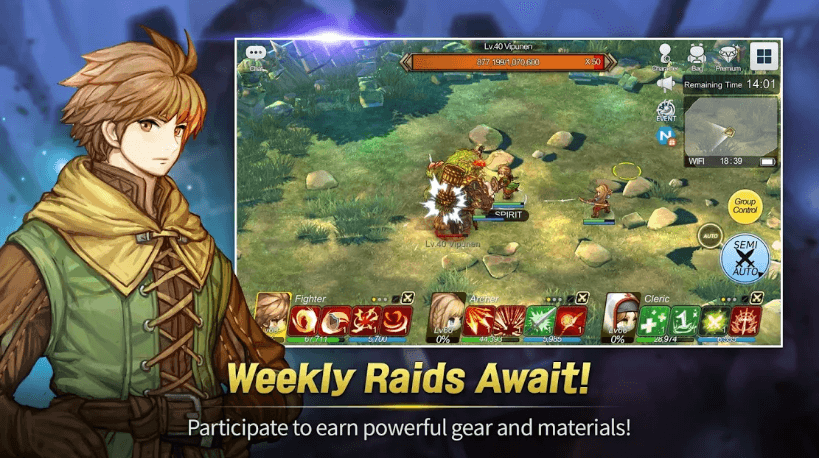 I also fell the since this game is in its early stages, it has poor optimization with frequent performance drops and heating of the device. I have also noticed the battery lost while playing the game is a lot, unlike most other games that I have played. The device on which I play also heats up after prolonged sessions of gaming, which isn't a good sign but can be optimized in the future.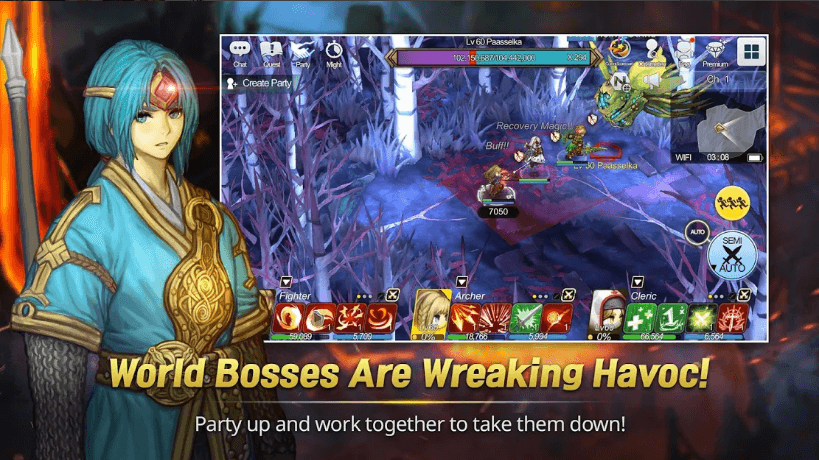 One more thing that felt off about this game is that you'll need to be connected to the internet all the time to play any game mode, which is a bummer. You honestly expect at least an offline mode to play when the internet is not available, especially after investing 1.7 GB. Spiritwish is available to download on both Google Play Store and iOS App Store.