Hello Mobile Gamers, in our earlier post we told you that Motorsport Manager Mobile 3 has been made available for free for a limited time, and now Playsport Games has also made Motorsport Manager Mobile 2 free for a limited period of time. If you missed the earlier sale, then don't forget to grab this one. And also if you want to try any part of the Motorsport Manager then this is the best time to do this experiment. You can download Motorsport Manager Mobile 2 for free from the link given at the end of this post on your Android device. Before that have a look of the Motorsport Manager Mobile 2 trailer below.
In Motorsport Manager Mobile 2, you build your own team of motorsport and makes all the big decisions related to your team. You hire the drivers, assemble the team, develop your car and mastermind your way to glory. The game starts at the bottom with European Racing series then you keep on making your way to the top of the World Motorsport Championship. As you grow from season to season a lot of things changes like the game world changes, Teams rise and falls, Drivers improve, age and retire. Everything looks so realistic.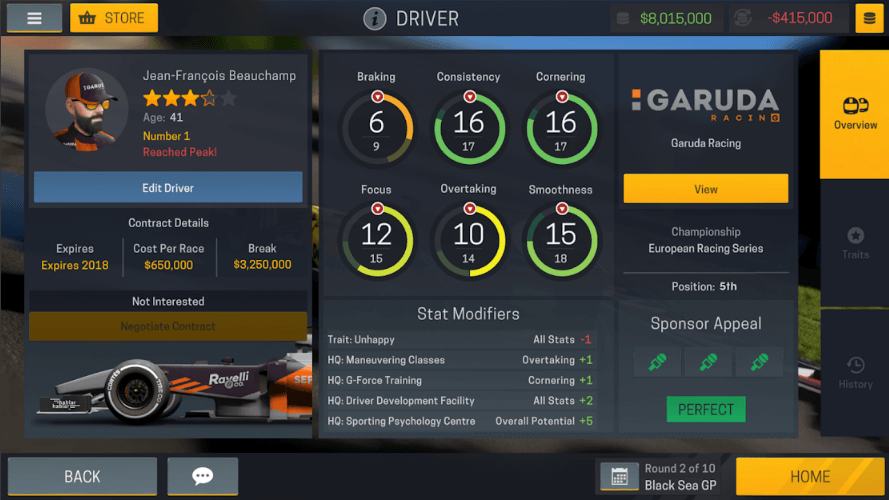 In Motorsport Manager Mobile 2, you might have the best car on the grid, but your success depends upon your win or loss on the race day. You need to give your best while making your strategy otherwise only an ill-advised tyre change end in disaster. This game offers hour upon hour of deep, strategic and exciting gameplay with individual car part design, engine modes, extra tyre compounds, more downforce options, an expanded sponsorship system and much more. So don't miss this opportunity and grab Motorsport Manager Mobile 2 for free from the below-given link.
Click here to Download For Free on Android
Stay tuned with Mobile Mode Gaming (MMG) for the latest Mobile Gaming News & Updates!