Hello Mobile Gamers, in our earlier post about Mega Man X Dive, we told you about the new Co-op mode in the game. In this post, we are going to tell you about the 3 more new features of the Mega Man X Dive. Yes, you read it right, Capcom has introduced 3 more new features, which will be there in the Mega Man X Dive. It includes new PvP Mode, Boss Skills and a Brand New Character from the Mega Man X series. Have a look of the Mega Man X Dive game trailer below.
1

PvP Mode

PvP mode of the Mega Man X Dive is the bold new concept from the Mega Man Series. The developers have not announced much about this mode but it can be assumed from the trailer that several players will be dropped into an arena to duke it out not. It can not be claimed that it will be team-based or based on the concept of the last one surviving, but either way or both works.
2

Boss Skills

After defeating the bosses, the players will be able to equip their chips and can gain their skills. This ability is not just restricted to X only, but even all playable characters can use this system! Both passive and active skills can be obtained from these chips, now it is on the player which one to equip for different battles.
3

New Character

A new female character has been introduced in the Mega Man X Dive named 'RiCO'. She is a navigator in the game, who helps the players, so it can be assumed that she is a tutorial and gameplay guide NPC of sorts. RiCO is likely not playable.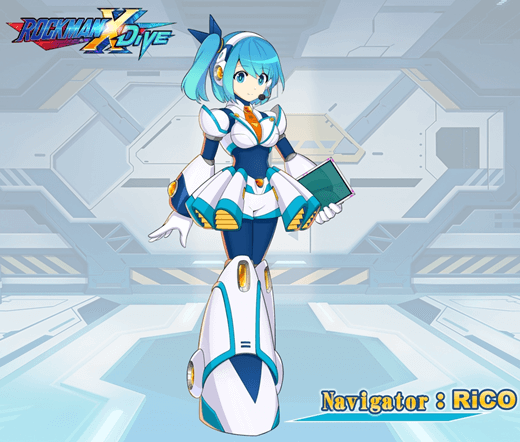 Stay tuned with Mobile Mode Gaming (MMG) for the latest Mobile Gaming News & Updates!