Hello Guys, If you have gone through our previous post about Plant Vs. Zombies 3 then you already know that the game is currently in Pre-Alpha phase and is available to download for a few selected android users.
Plant vs. Zombies 3 is developed by EA (Electronic Arts) and is a Free-To-Play Mobile game. Moving forward today in this post we will answer all your questions about Plan vs Zombies 3, including Release Date, Minimum Requirements, etc. So Let's Begin!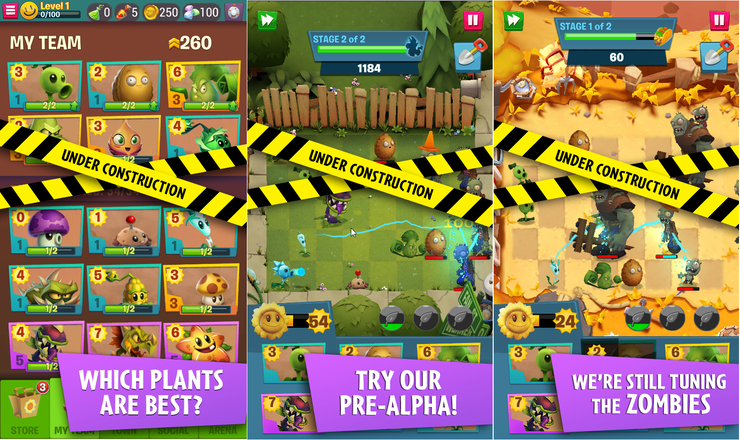 Here is Everything You need to know about Plant Vs. Zombies 3 Game:
Why are you making Plants vs. Zombies 3?
Because we love Plants vs. Zombies™! At PopCap, we've been working on PvZ for years and want to bring our beloved plants and zombies to current players and the next generation of players everywhere. We're hard at work testing out a lot of fun things that we want your feedback on, and hope you will come on this journey with us!
What is the Plants vs. Zombies 3 Pre-Alpha?
Pre-Alpha is where we give the community a first look at the early development of PvZ 3 and get your feedback. Any content you see is subject to change and will not appear identical when the game launches worldwide.
When will Plants vs. Zombies 3 be available worldwide?
We're still testing different features of PvZ 3 and can't wait to show you more! We want to make sure we have everything ready and in tip-top shape for you to enjoy, so we'll let you know when we have a worldwide release date. Until then, make sure you are in the know by signing up here.
What devices can download and play the Plants vs. Zombies 3 Pre-Alpha?
You'll need an Android device that is at least a Galaxy S7 or higher for specs, with Android 6.0 (Marshmallow) or higher in order to play. Unfortunately, the PvZ 3 Pre-Alpha is unavailable for players on iOS at this time.
To play the PvZ 3 Pre-Alpha you must be logged into the same Google Play Games account that you downloaded the Pre-Alpha on, or you will not be able to access the game.
I wasn't able to get into the Plants vs. Zombies 3 Pre-Alpha. How can I play?
If you missed out on a spot, fear not! A limited number of downloads will be available for players in phases. If the option to download isn't available at first, be sure to check the page another day for your chance to play.
Will my game progress be wiped and why?
We will be making a lot of changes throughout the game's development and some of these changes will necessitate having to reset progress.
Also Read: Plant vs Zombie 3 Is Under Development And Will Be Released Soon
Is the Plants vs. Zombies 3 Pre-Alpha free-to-play?
Yes! The PvZ 3 Pre-Alpha is free-to-play.
Will there be microtransactions?
There are no microtransactions during Pre-Alpha.
What is happening to Plants vs. Zombies 2?
All the content you love in PvZ 2 will still be available.