Hello Mobile Gamers, as you might be aware that Nintendo has released Dr. Mario World officially, if you have not downloaded it till now, then you can download it from here in both Android & iOS. In this post we are going to tell the top 5 useful tips & tricks of Dr. Mario World. These tips & tricks are useful in all modes and you will get a different experience in the game after applying them.

Top 5 Tips & Tricks of Dr. Mario World:
These tips & tricks are useful in all modes and you will get a different experience in the game after applying them.
1

Control You Pills Before Moving them into the Board

So before sending your pills down on the board you should rotate them. As the pills start moving immediately, therefore it would be hard for you to control the thing which is already on the board, that's why it is recommended to do it before using the pills. One more is reason is that you cannot move the pills back, that's why you should change the direction of the pills prior to the deployment if them.
2

Manually Control the Pills

You should drag the pills wherever you want to deploy them before it hits any other object. The speed and precision are the most important things, especially in the time barred stages or in the player versus player matches. By doing this you would be able to drag the pill at a place, where it can't reach normally.
3

Half Pills also Work in the Same Way as the Regular One

When a row is cleared with the other half then sometimes you might get a free half pill. What you need to do is, interact with it and relocate the half pill wherever you want. however, it still cannot be moved to a lower position on the board.
4

Choose your Main Character Carefully

There are three characters available in the game, which you can choose in the starter list: Dr. Mario, Dr. Peach, Dr. Bowser. All of the three characters have their own unique skills and abilities. You can choose on the basis of your preference but also keep in mind that the same characters can have different skills in stage and PvP mode.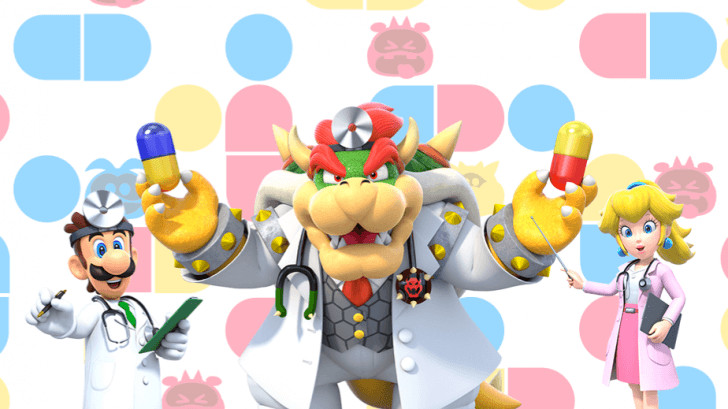 5

Assistants are Always Needed

You can assign up to two assistants to your doctor, which will result in a great help for clearing the levels. You can unlock the one assistant slot during playing the game, and the other one can be unlocked by paying the in-game money or real money.

There are two types of assistants: Goombas and Blopper. Goomas increases your score point gathering rate and also grants a 4% chance to fill your attack meter, whenever you take damage from your opponent in PvP mode. Blooper provides you the small chance of getting the same color on your initial capsules, 10% on stage and 20% on versus mode.

Stay tuned with Mobile Mode Gaming for the latest Mobile Gaming News & Updates!