Hello to all the Cyber Hunter Players, Another Major update in the Cyber Hunter Battle Royale Game has come, Haven't you checked it out yet? Don't worry, here is the complete in-detail list of all the new features and changes coming in the game in this Cyber Hunter Update of 8th May 2019.
The Details of Cyber Hunter 8th May 2019 Update are as follows:
Dear Cyber Hunter Players,
To provide a more in-depth gaming experience and create a better combat environment, the game will be getting an update on 8th May 2019.
The In-Details update details are as follows: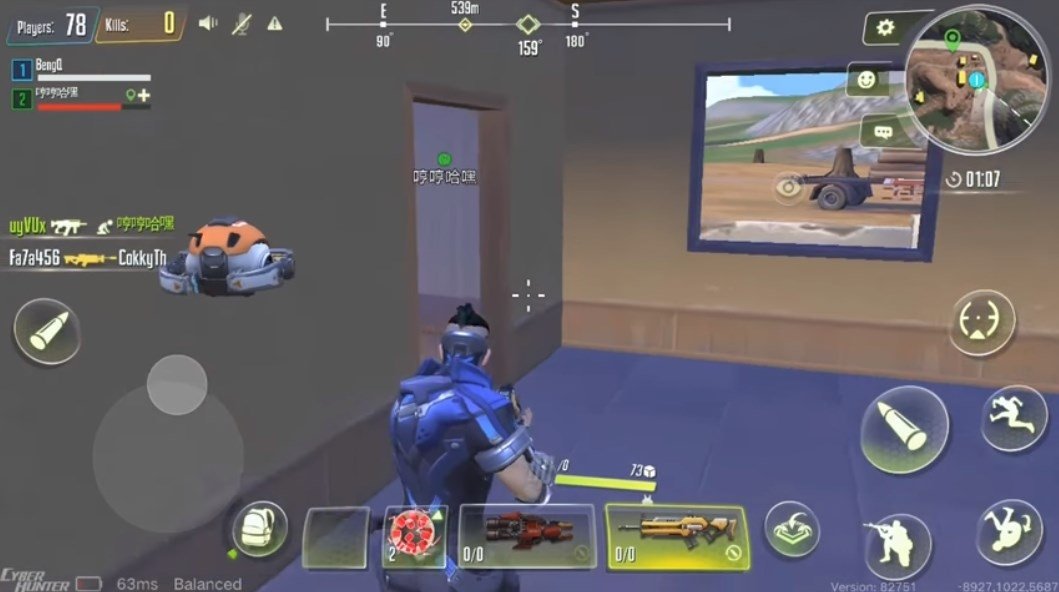 New Features in this Cyber Hunter Update of 8th May 2019
Translation feature is available to the chat channels. Are you frustrated when you cannot understand what other players are talking about on chat channels? Try the translation function and you'll find that you can easily chat with players all over the world!
Link Account. Wanderers, you can link your game character to your Facebook or Twitter account via Link Account page in Statistics to prevent data loss. And you can claim Account Linking Rewards as well!
Features Improved in this Cyber Hunter Update of 8th May 2019
Improved spawn location in the Preparation Zone, it's now more reasonable and balanced.
Improved preview of vehicle paints.
Improved the presentation logic of victories, K&D, and MVP on Statistics homepage, now only the season data will be displayed on this page.
Improved play speed of subtitles and voices in Tutorials, Wanderers can move on to the next step quickly when watching the tutorials.
Improved mailbox's Claim All feature. When tapping Claim All, the Marker feature is automatically activated, marking every mail as "read".
Improved the experience when turning vehicles at high speed and improved how the vehicle looks like when it's floating.
Added a portal to activate Pass on page 2 of Season Poster. Wanderers can view and purchase Season Pass with a tap.
Improved features and display of Supplies page: Notifications will be sent to your friends and players in the server when you've drawn advanced items; Supplies Voucher icon display has been adjusted.
Bug Fixes in this Cyber Hunter Update of 8th May 2019
Fixed the spawn location in Preparation Zone, Wanderers will no longer appear in the wrong area anymore.
Fixed a bug that forced Wanderers to return to the Lobby when getting off from vehicles.
Fixed an error that made the rankings of Season File display incorrectly.
Fixed a bug that made building models disappear for no reason in Vera City.
Fixed an exception for some Droid Material images.
Fixed an error that made the winning team fail to get their victory results.