After taking pre-registrations for around three months, CloverGames has released its Role-Playing Game (RPG) 'Lord of Heroes' for both Android and iOS devices on September 7, 2020. In the pre-registration period, the game reached over 2 million players in 143 countries.
The game was initially pre-released in the Republic of Korea on both Google Play Store and iOS App Store. The users liked its immersive story and recruitable characters most. It was reviewed by 51k players and received an average of 4.7 scores in both stores. It has been globally released in 8 languages, including English, Italian, German, French, Russian, etc.
About Lord of Heroe
Lord of Heroes is an RPG story based on the monarch of a kingdom which in danger due to his allies' conspiracies. Now you need to use the best possible team of heroes to get rid of all threats. Unlike other RPGs, in this game, you have to make the kingdom a better place instead of saving the world from evil enemies.
You do not control the monarch directly, but you are the in-charge of choosing the line up of the combats. You choose heroes for battles and upgrade hem by level up, choosing equipment, special skills, etc. During the battles, you take turns facing hordes of enemies.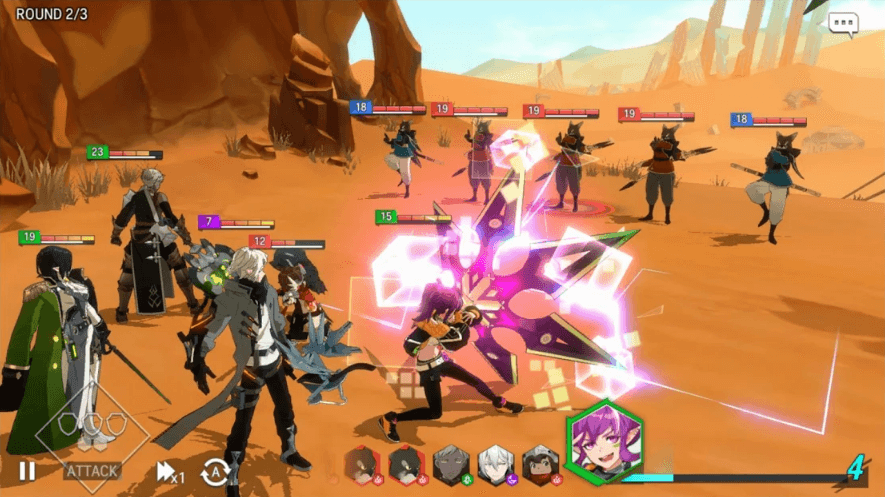 If it is your character's turn, you choose the special skills and the target enemy you want to attack. With each attack that your character gives and receives, a special bar increases. It lets you use each character's final attacks.
Lord of Heroes is the best RPG for mobile phones. It not only offers technical level with great graphics and animations, but it also tells you a story that makes it unique in the genre. Unlike other games of the genre, you do not have to get characters in this game, but you recruit them as you advance in the story.
Lord of Heroes is available to download on the Google Play Store and iOS App Store.
Also Read: Most Popular Mobile Games of 2020
Stay tuned with Mobile Mode Gaming (MMG) for the latest Mobile Gaming News & Updates!