PUBG Mobile is getting its biggest update on 8 September 2020, which will bring lots of new features. The graphics of the game will become a lot better, and the game will also become smooth after the update as per the developers' announcement. But all the excitement is about the Erangel 2.0, which is now officially confirmed to be releasing in the PUBG Mobile with 1.0 Version, but what if we tell you that there is something more interesting?
15x Scope Leaked For PUBG Mobile
Since Erangel 2.0 has been officially confirmed to be released with the upcoming PUBG Mobile 1.0.0 Version, the game developers have been publishing sneak-peaks of the new map on their official social media channels. In one such sneak-peak, the developers have accidentally leaked 15x Scope, which might be coming soon to PUBG Mobile. The Screenshot for the same has been attached below.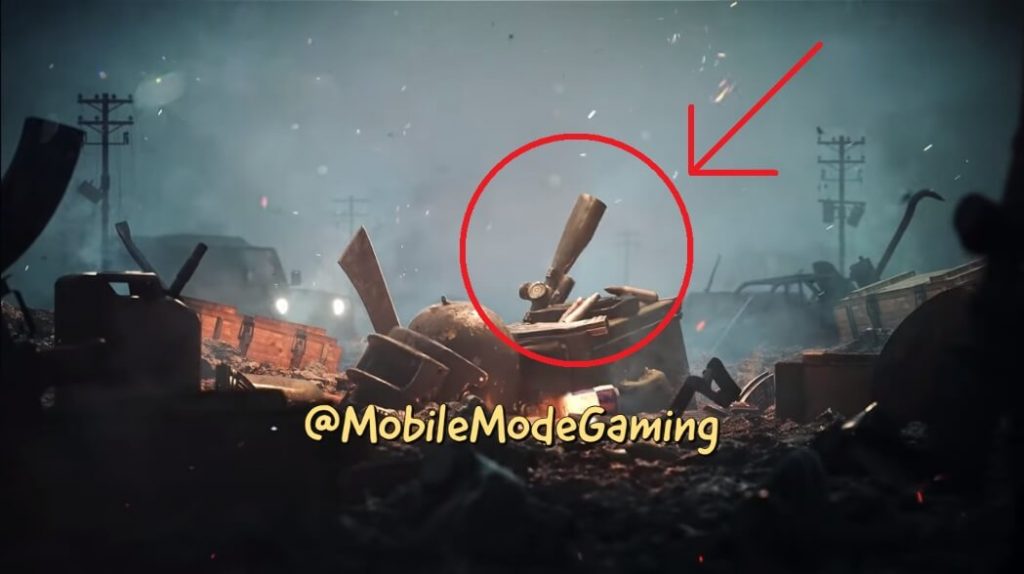 It's 15x Scope and Not 8x Scope!
It might look like 8x Scope to PUBG Mobile players, but anyone who has played PUBG PC even for a couple of days will quickly recognize that this is an image of 15x Scope. But let's not believe in words; let's dig deep and confirm whether it is 8x Scope or 15x Scope.
You can side by side see photos of 8x Scope from PUBG Mobile and 15x Scope from PUBG PC Version in the below-attached image. And now it's clear that the image in the sneak-peak of Erangel 2.0 is that of 15x Scope.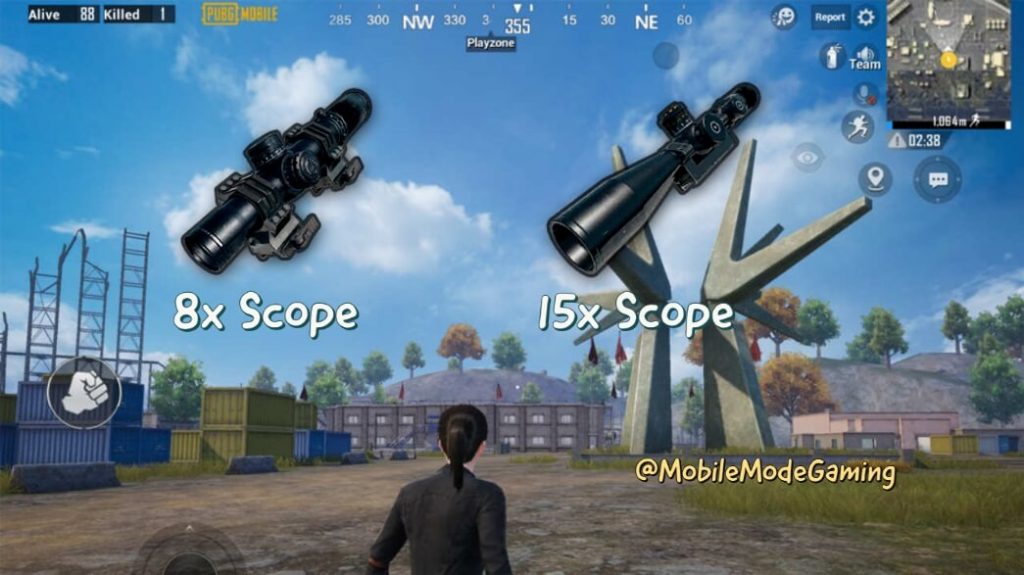 15x Scope is Coming to PUBG Mobile?
The PUBG Mobile team is very professional, and they re-check every sneak-peak multiple times before publishing it. However, it still can be just a graphic error. But most probably, it's not an error because the developers design and decide future updates almost 6 to 12 months before it's actual release. It is quite often that they accidentally release future features, and it has already happened multiple times in the past.
So if we were to predict, then we would say that the developer has already built a 15x Scope prototype and are testing it internally. Furthermore, 15x Scope is already available in the PUBG PC version, and PUBG Mobile usually follows its blueprint, so it should not be a big surprise if it is added in the PUBG Mobile Soon.
However, even if the 15x Scope is coming in PUBG Mobile, it will take quite some time. Because first, it will be tested in the public bet version and then arrive in the global version. So easily at least a minimum of 2-3 months will be needed before releasing it.
---
Also Read: PUBG Mobile Erangel Map: Best Flare Gun Locations
So what do you guys think? Should 15x Scope be added to PUBG Mobile or 8x Scope is already more than enough? Do let us know your opinion in the comments section below.