Call of Duty Mobile season 6 is underway. There has been major changes and cool additions in the game that has delighted its fans so far. But major leaks about season 7 have already been doing the rounds on the internet and we have also covered a few. Now, some of the leaks have even been confirmed by Call of Duty Mobile's official handles on Reddit and Youtube. Caution is advised as some of these leaks might just not be implemented at all.
Season 7 Theme
For Season 7 Battle Pass, it has been pretty much confirmed that it will be more of a Military based theme. One thing that CoD Mobile has been doing until now is frequently featuring vivid character skins and bundles that just do not capture the essence of this franchise.
Two youtube accounts namely Squally and Mr.Ra1 Gaming have reported on a Reddit conversation between a user and the CoD Mobile where the theme has been confirmed.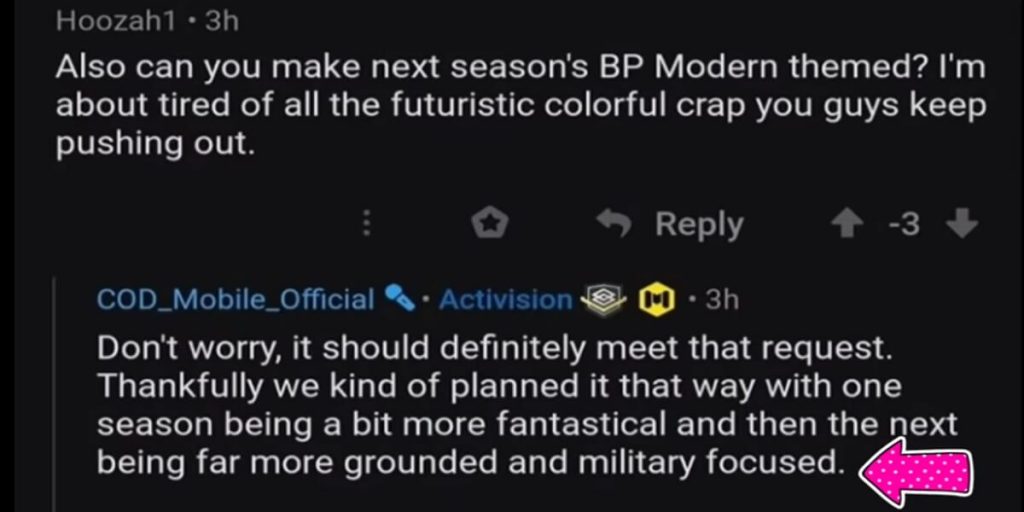 Free Version of HBRa3 Gun
The controversial HBRa3 is already confirmed to be released for free in the next season. More details have surfaced on how the assault rifle will make its way to the f2p community. The HBRa3 will be available through challenges, similar to how the Pharo and Cordite were offered in the Seasonal challenges instead of a Credit Store option.
New Scorestreak
The promotional video below was released by CoD Mobile's official Youtube account for the Void Lucky Draw and it has given away some of the major leaks. If you skip the video to 0:08 seconds, there's a new scorestreak on the third slot with the icon of 3 missiles.
It is claimed to be the Clusterstrike Killstreak from COD Modern Warfare(2019) and COD Warzone. Clusterstrike lets you paint a location with a laser within your direct line of sight and a barrage of mortars or missiles hit the spot after a short delay. The icon might point it out that the mobile version of the Clusterstrike Killstreak can rain down 3 missiles on the painted spot.
New Operator Skill
The video also leaks an unfamiliar Operator which looks like a sword. This might be the Shadow Sword, a specialist weapon used by Spectre in Black Ops 4. When active, you enter a third-person perspective and the katana allows you to hack and slash across the map. The crouch button is replaced by a rolling button and you can run at high speeds, killing your enemies in an instant. Only time will tell how this plays out in COD Mobile.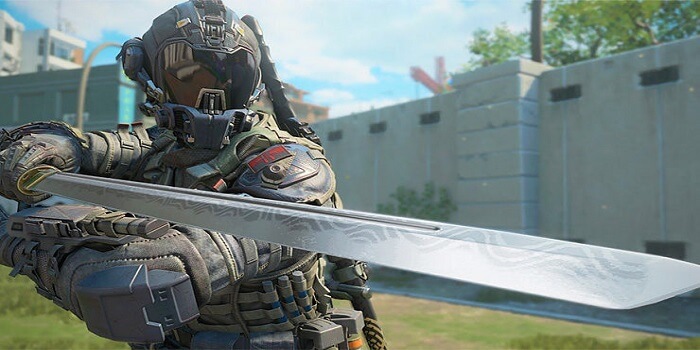 Also Read: Now You Can Select Game Modes in Call of Duty Mobile Ranked Matches