PocApp Studios launched its 3rd mobile game 'Dungeon Dogs' for both Android and iOS devices. Before it, the developers released Sling A Kitty and Castle Cats. Both the games are related to cats, but developers are jumping into the world of dogs with the latest creation.
Dungeon Dogs is an idle RPG game that takes place in the kingdom of Lupinia. Here dogs get treated like second class citizens, and the king of cats is the ruler. You are on an adventure in Lupinia with Lyra, Ken, and Poppy to defeat the evil cat king. They rise up against and oppression when they find out that they might be the true heir of the throne.
With the launch, the game has come up with around 85 quests to complete. As per PocApp Studios, they will be expanded with time. The game will also get timely events to get the players engaged. Also, with the release, 45 different dogs will be collected, and more will be added with upcoming updates.
You have to assemble a perfect dog squad for the battle and after then sit back and let them do their work. Because after all, this is an idle RPG. Each dog or puppy in the game comes with a set of skills to unlock. It makes them more potent in battle.
For increasing your doggos strength further, you can equip them with different traits and costumes available. If you have played Castle Cats, you will mostly know what to expect in the Dungeon Dogs, and also you will get to see the crossover characters.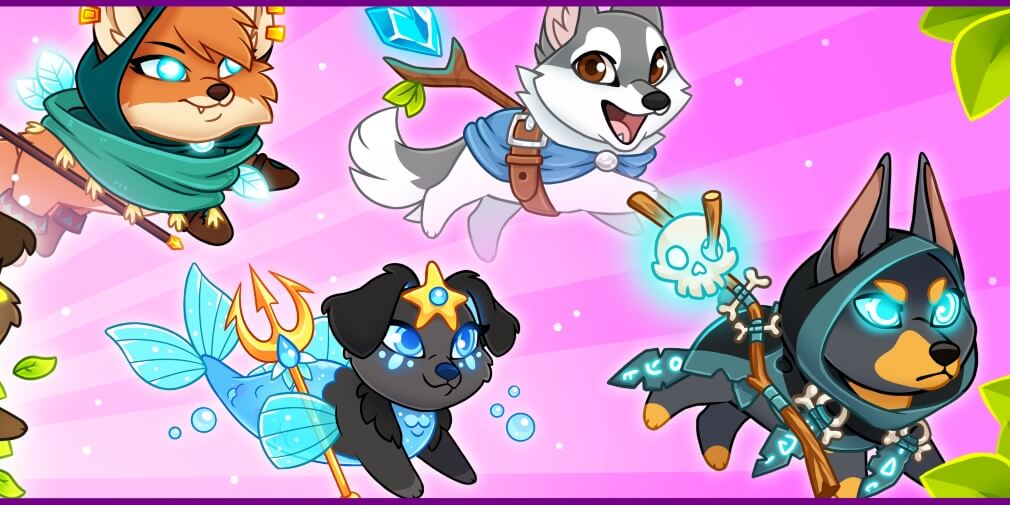 Dungeon Dogs is a perfect pick to play the game with tried and trusted gameplay mechanics and beautiful artwork. It will capture the hearts of gamers, whether young and old. It is available to download on the Google Play Store and Apple App Store.
Also Read: Most Popular Mobile Games of 2020
Stay tuned with Mobile Mode Gaming (MMG) for the latest Mobile Gaming News & Updates!