Fun Shooting Games – FPS, the developers behind various FPS shooters, have taken a different approach this time. They made a bike game! Mountain Moto-Trial Xtreme is a racing game that is fun and enthralling to play. The game is impressive with the use of 3D Graphics. The mountain areas are well captured. Bike animation and mechanics are unique and intriguing. In the game, you get to explore the mountain terrains, race against other players, avoid obstacles and dangers in this adventure.
The levels designed are amazing. Some levels require strategy and skills. The controls are easy but hard to master, especially during turns and obstacles. There are different bike models that might interest the players. These bike models are in fact good-looking and realistic. The biker can perform stunts to collect points. By coordinating speed and movement, these stunts can be done easily. There are some tricky levels to watch out for. These levels would surely test your patience, but it is worth playing.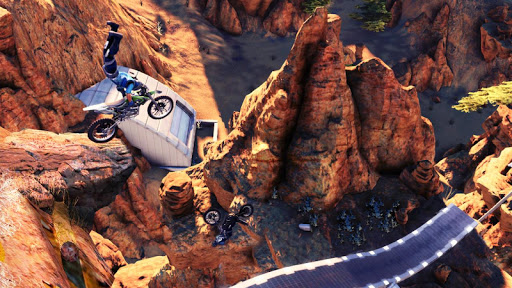 There are some more features like racing off-road, sharing your scores with other players globally, a variety of textures, and more. The music supports the game well. The bike riding experience is refreshing due to the well-made environment and mechanics. There are also XTREME modes that are challenging to play. Though Fun Shooting Games – FPS mainly focuses on shooting games, they have managed to bring this game out pretty well.
Mountain Moto-Trial Xtreme is currently available on Android. It is free on PlayStore. It requires Android version 4.1 and up. The developers are planning to bring some more modes and fixes in the upcoming updates. The game can be played by anyone. If you like biking games with a mix of mountains and terrains, don't forget to check out Mountain Moto-Trial Xtreme.
---
Also Read: Most Popular Mobile Games of 2020