Yesterday Garena Free Fire's official Facebook Page shared good news for all Ragnarok fans. Through that post, Garena Free Fire announced its collaboration with classic Ragnarok Online from Gravity. The players will get to see the collaboration effects from 11th March 2020 (Wednesday).
As a result of this collaboration, you will soar in battles with your favorite characters wearing the most representative Crosses Assassin outfits from Ragnarok, a variety of Poring can be your sidekicks. You can wear the head accessories of which Poring is the main feature, or Smiley Mask hides your face from others.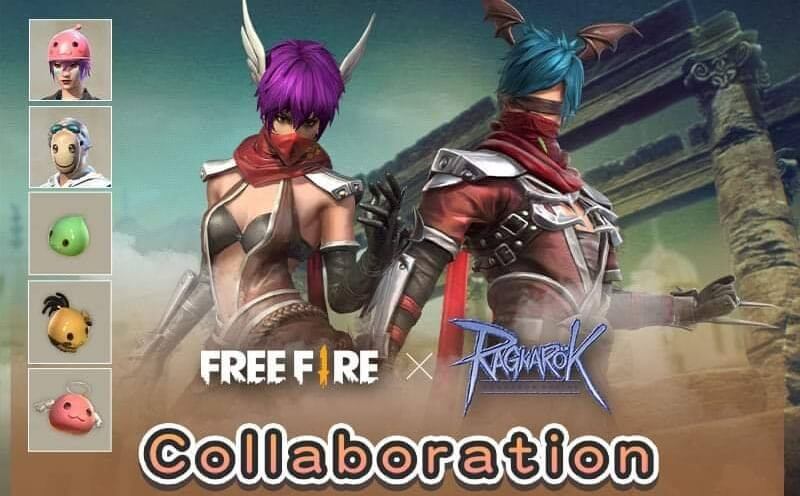 Apart from that, there are plenty of other surprises waiting for players and their friends to discover. From 11th March onward, the players from all around the world will be able to purchase or receive for free the in-game items introduced through collaboration in the game.
From 13th March, the players will be able to use their classic favorites such as Assassin Cross, Poring, and Mr. Smile Mask, etc. through various in-game events. Additionally, the players who have not logged in to Free Fire recently can get a Poring Hat if make a return through the dedicated 'Give your friends a Poring Hat' event.
"Free Fire is one of the most played mobile games globally, and we believe the in-game inclusion of Ragnarok's beloved favorites will be enjoyed by many." 

Harry Choi, Global Business Director of Gravity

About Ragnarok Online
Ragnarok Online is an MMORPG developed and published by Gravity in South Korea on 31st August 2020 for Microsoft Windows. The game has spawned an animated series, 'Ragnarok the Animation,' and the game also has a sequel by the game 'Ragnarok Online 2: Legend of the Second'.
Players in the game get to interact in a 3D environment but are represented by 2D character sprites for the front, back, side, and diagonal facings. There are various modes in the game, such as Player vs. Environment, Player vs. Player, Guild vs. Guild, etc. by participating in which you can win multiple rewards.
Gravity also released a separated mobile version of the game for allowing players to experience the adventure in the palms of their hands. The mobile version also comes with the same features and provides a breathtaking experience as compared to other games of the genre.
Ragnarok Mobile is available on the Google Play Store and iOS App Store.