PUBG Mobile is a strategic game where electing the right weapon combination makes a huge difference. You can't use the same weapon combination of any other maps into Miramar, As Miramar is an 8×8 desert map, which involves open spaces and hills. This is an ideal map for snipers or any other long-range weapons.
While you upkeep an AR as your primary weapon to deal with close-medium range combat, snipers and DMRs can easily take care of any long-range battles. I will generally suggest a combo of any AR capable of handling close-medium range battle plus a sniper, or close range AR/SMG plus a DMR. We have listed some weapon combinations out of commonly available weapons.
M416 and KAR-98
This combination of M416 and KAR-98 will cover all spectrum fights, close to long-range. Where M416 can deal with close to medium range fights, and KAR-98 can accomplish long-range kills.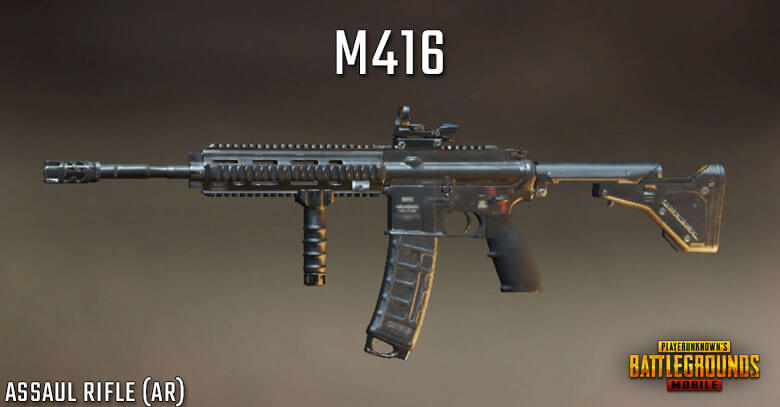 M416 is a versatile weapon as I have said it before, due to its range of operation. It can be used for close combat and medium-range battles as well without offering ample recoil. The damage per bullet is 43, and with vertical foregrip and stock, it offers no horizontal recoil at all, which can be toxic to your opponents.
KAR-98 can be the deadliest weapon in long-range fights, and serving its purpose, it has shined as one of the best sniper usable in PUBG Mobile. It is known for its availability; it can be found easily if you compare it with other snipers like AWM and M24. Apart from being easily available, it also offers significant damage per bullet, which is 75, which can knock down any opponent with a single bullet unless he is wearing a level 3 helmet.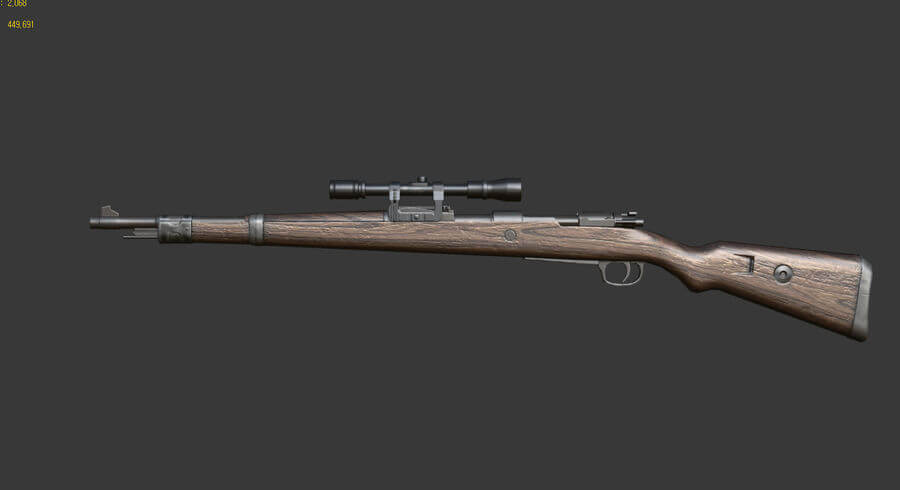 When it comes to attachments, it only allows muzzle, scope, and stock. You can employ 6x/8x and start hunting in an open space. If you are going with an 8x, install a cheek pad while taking a long shot else go with a bullet loop, which will reduce the reload time.
SLR and M416
SLR can be an ideal DMR for you, on any map like Miramar as it is the most powerful rifle in the DMR genre. It offers 58 damage per bullet and has a considerable range as well. It can be called as an upgrade of SKS, with more damage and more range. With more damage, it offers a bit more recoil than SKS; the only flaw needs to overcome. When it comes to attachments, it allows a cheek pad, muzzle, and a scope. The magazine size is 10, which can be extended to 20.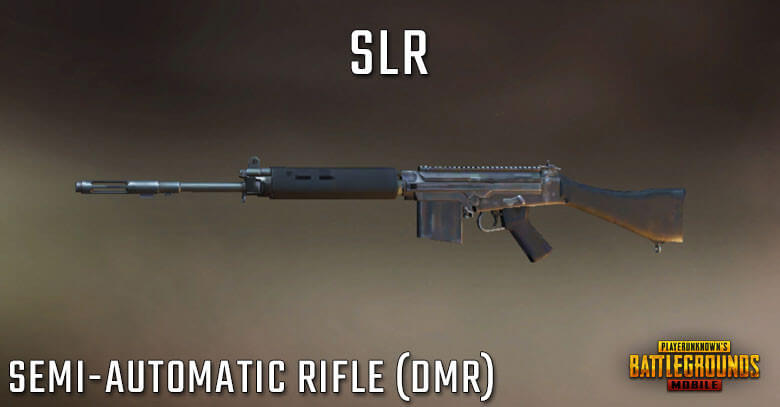 M416, on the other hand, will take care of anything happening in a close to medium range. If you compare any DMR with this weapon, the slight hinge for the ARs is it's easy to aim characteristic. If you are fortunate enough to get your hands on this weapon and install a 6x scope(reduced to 3x ), you are more than ripe to go slash your opponent's intentions to the ground.
SCAR-L and M24
This combination of SCAR and M24 also covers close, medium, and long-range battles. We suggest you choose an AR that covers close-medium range fights, while your secondary weapon being a sniper can handle any long-range crusade, especially in a huge map like Miramar.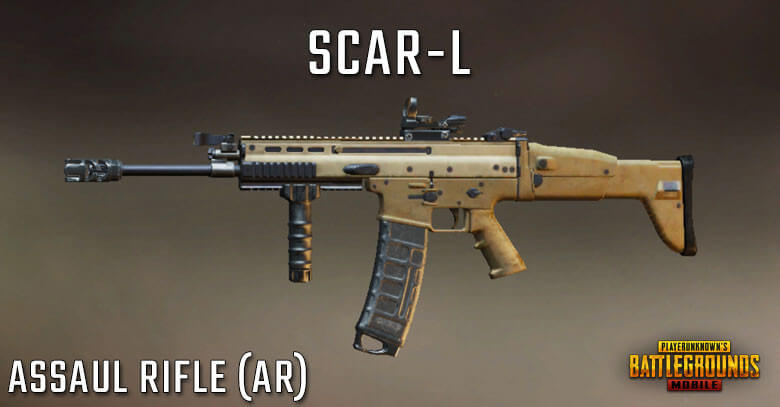 Scar-L is another 5.56mm rifle, which is an alternative rifle for M416. It will not disappoint you with its accuracy, stability, damage, and rate of fire. However, this has a lower fire rate if you compare it with m416, but it accurately serves its purpose. Its damage is 43, which is the same as that of M416.
If you install a 3x/6x(reduced to 3x) onto it and use it in close to mid-range battles, this gun guarantees demolition. It comes with muzzle, scope, magazine, and foregrip attachments.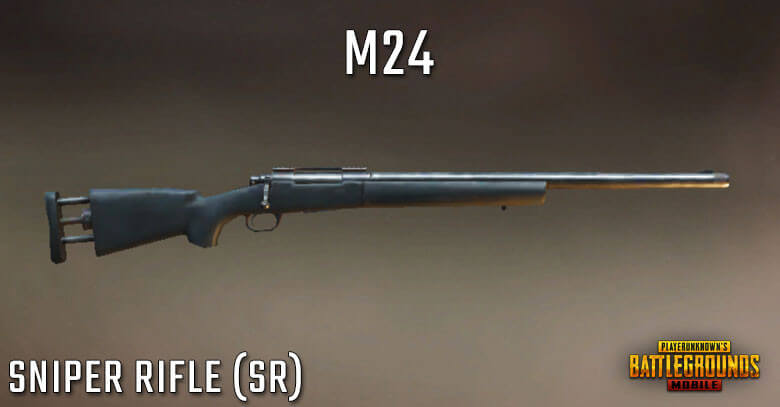 M24 is the most powerful sniper available but put on 3rd number because these weapon combinations are based on their availability, whereas AWM is available only in airdrops. It is the same as KAR-98 with little upgrades, like more damage, range, and quick reload.
It offers damage of 79, which can take down any opponent with a single fire unless he is wearing a level 3 helmet. The attachments are sight, muzzle, magazine, and stock. The flaw of this gun can be it's availability as it is available in selective places in Miramar.
AKM and MINI14
This combination of AKM and mini14 is not suitable for everyone. AKM can perform really well in a close range without any barriers. But when it comes slightly beyond the close range, you will have to struggle a bit as AKM offers a tragic recoil. The mid to long-range can be dealt with Mini14; still, this combination can't be an ideal choice unless you are a pro player.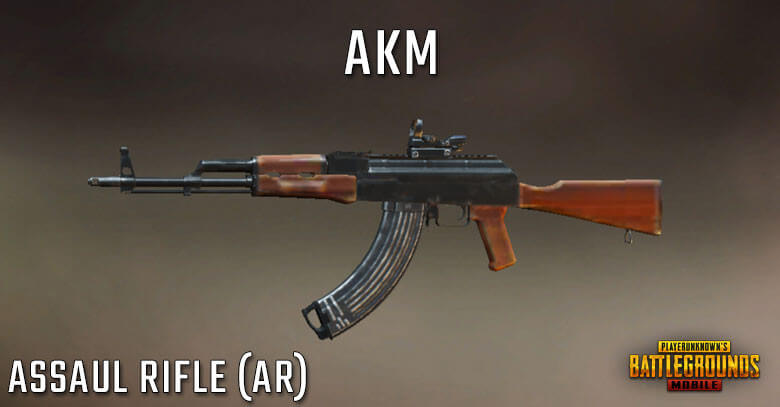 AKM is a game-changer in close range, and little beyond the close range if you could regulate it's recoil appropriately. This is suitable in every map of PUBG Mobile if you know how and when to operate it by keeping the range in mind. Its damage is 49, which is phenomenal, two shots into the head, and that's it.
To control its recoil, you need to understand its pattern by spraying bullets on a wall and try to pull against its recoil route. AKM allows muzzle, scope, and magazine, and if you could access to a compensator, your task of governing recoil becomes way easier.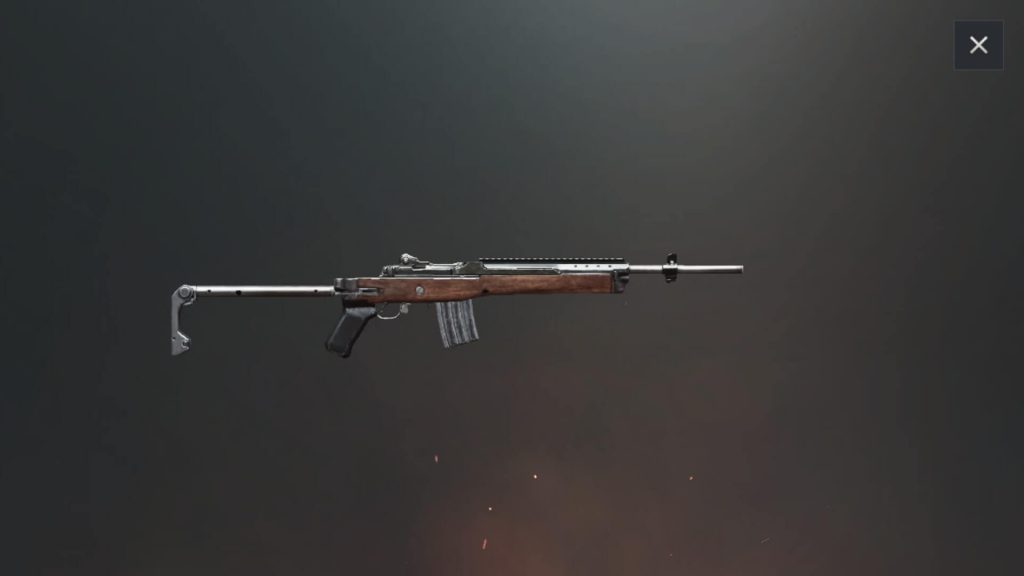 Mini4 has the lowest damage in the DMRs genre. But the reason it has attained the place is its range and stability, and it offers the highest range in the entire DMR gang. It has a damage of 46 and uses a 5.56mm bullet, which is lesser if you compare it with other rifles like SKS, which uses a 7.62mm bullet, which is very heavy, difficult to operate and lack in range. Mini14 has fairly low recoil and allows the attachments like scope, muzzle, and magazine. Mini14 carries a typical magazine of 20 bullet capacity, which can go up to 30.
You can refer to our PUBG Mobile Maps Guide to find out more about maps.
Also Read: PUBG Mobile: Free Redeem Codes Of 2020
Stay tuned with Mobile Mode Gaming (MMG) for the latest PUBG Mobile News & Updates!