As reported by us in the previous post, Garena has introduced an official Tournament of Free Fire called 'Brawler Bash' that you can play from the comfort of your home in this tough time. It is pretty much going to be similar to Free Fire Battle Arena Tournament in various aspects.
FFBA 2020 has the prize pool of 1,50,000 diamonds and the first prize of 40,000 diamonds. The teams willing to participate in the tournament have to register between 8th July 2020, 00:00 IST to 10th July 2020, at 23:00 IST. So today we are going to tell you, How To Register for FFBA 2020. Before starting with the registration process, make sure all the team players are of Level 40 or above and 'Diamond 1' or above rank.
Here Is How To Register for Free Fire Brawler Bash
Step 1: Click on the in-game FFC icon in the lobby.
By clicking on the icon, you go to 'Tournament Lobby.'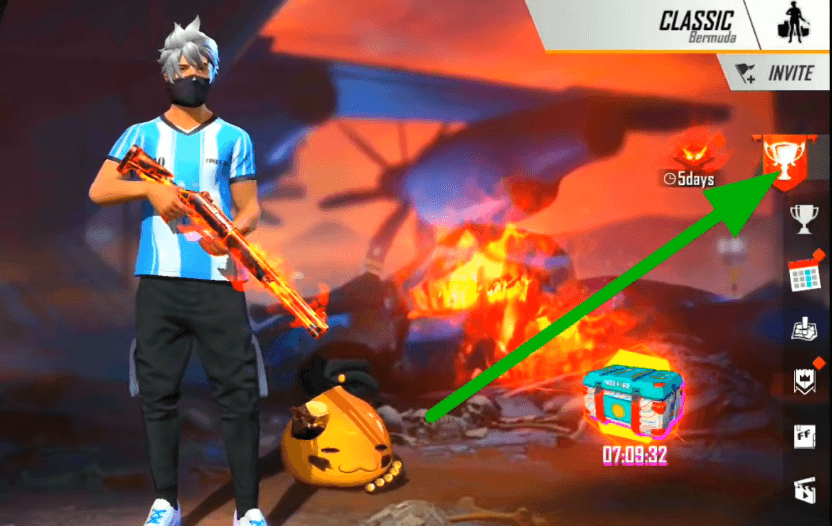 Step 2: Select 'Brawler Bash'
In the tournament lobby, you get to see the 'Free Fire Cup' (FFC) and 'Brawler Bash' option. Select the Brawler Bash option for registering your team.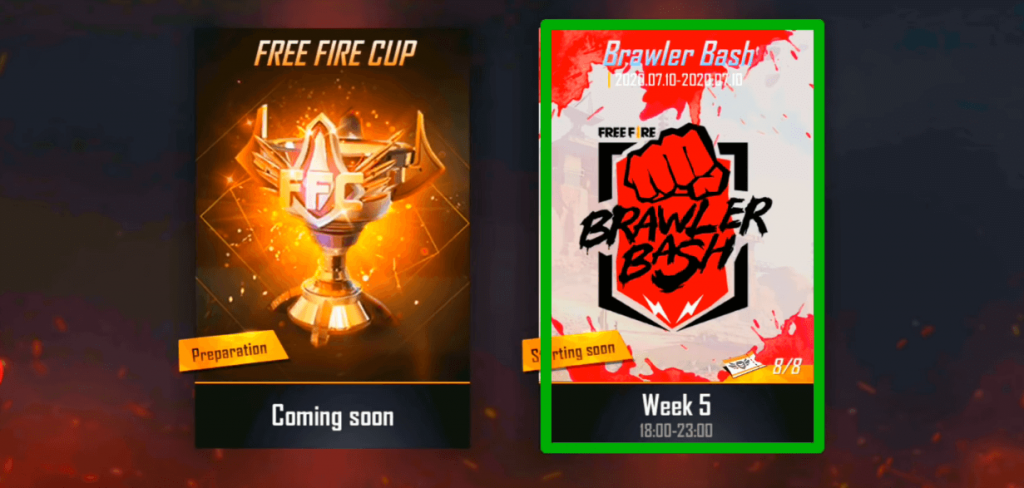 Step 3: Click on 'Squad'
The Squad Button is available at the bottom of your screen.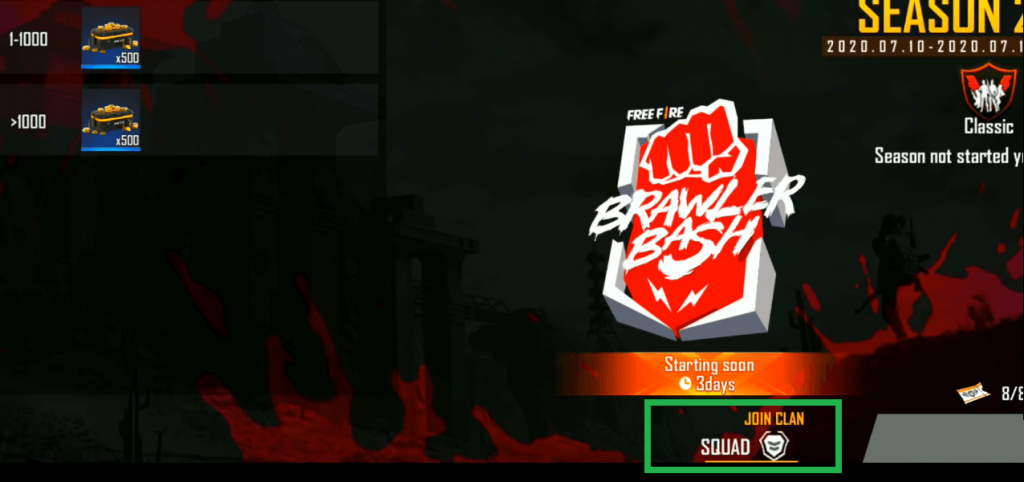 Step 4: Choose 'Create' or 'Join'
If you want to make a new team, click on 'Create,' and if you want to join an already created team, click on 'Join.' We will continue with the New Team Creating Process.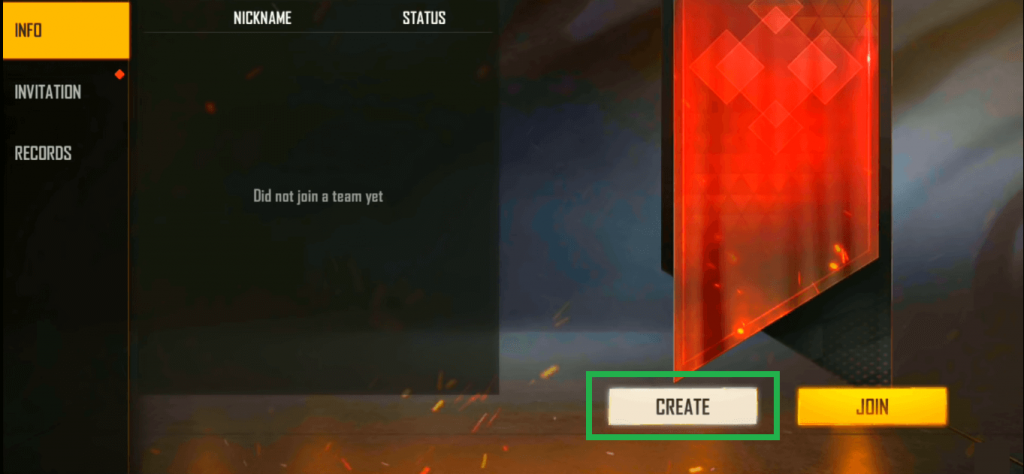 Step 5: Fill in the required details
You need to mention your 'Squad Name,' 'Contact Information,' 'Region,' 'Avatar,' and 'Banner.' Contact information can be Whatsapp Number, Discord ID, Facebook ID, or Line ID.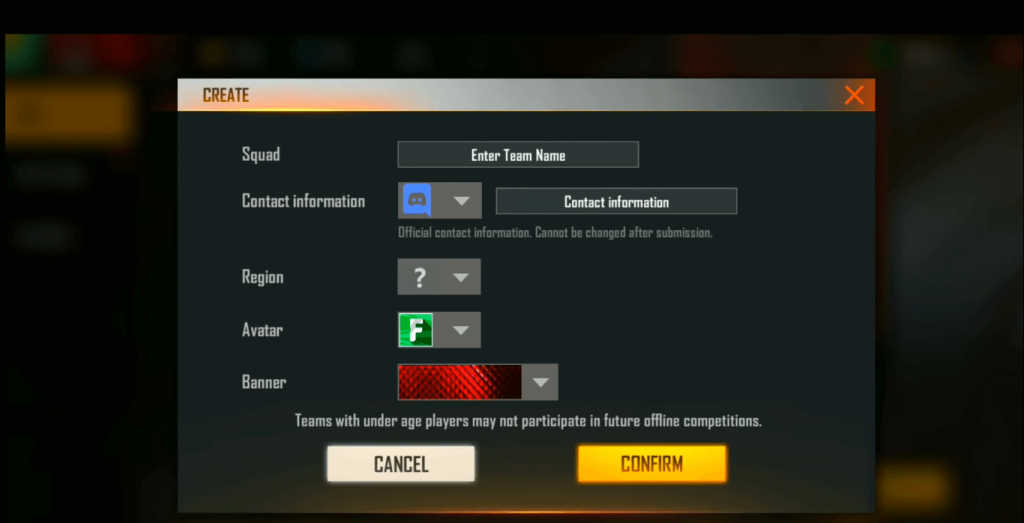 Step 6: Click on 'Confirm'
After filling details, as you click on 'Confirm,' you have successfully created a team in Brawler Bash Tournament. Now you need to invite your teammates by the below steps.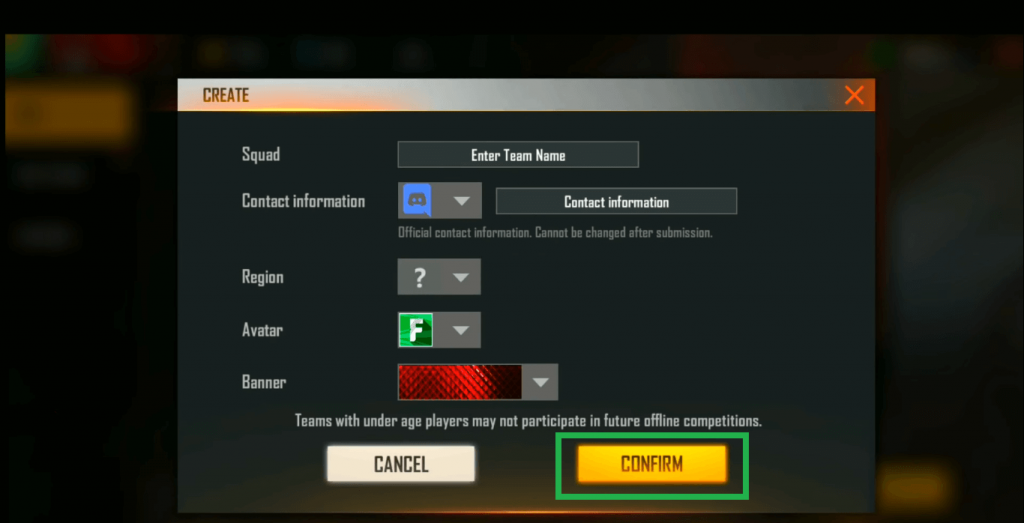 Step 7: Click on 'Recruit' And Invite Friends
After clicking on 'Recruit,' your friend list will appear on your screen from where you can invite your in-game friends to join your team.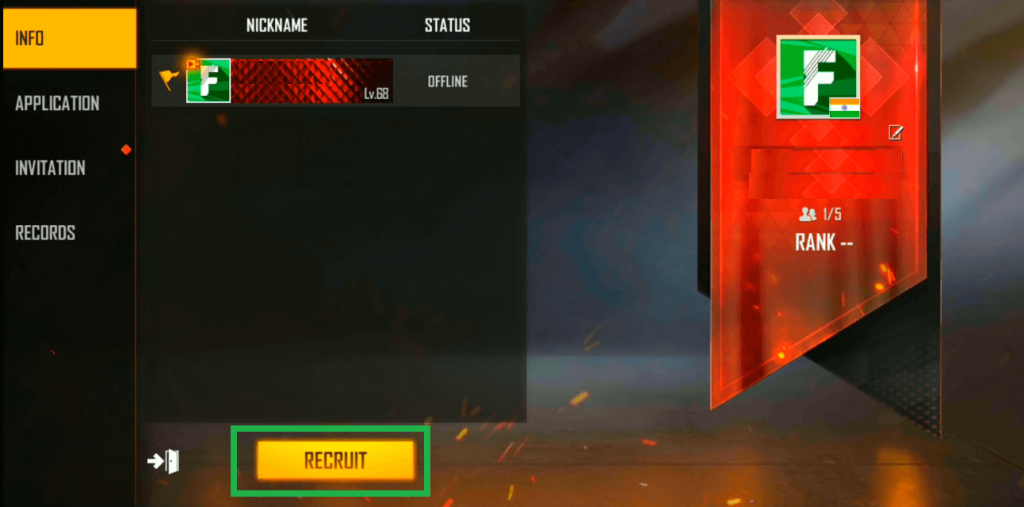 Step 8: Ask your friends to join your team by accepting the in-game invitation.
As your friends accept your invitation, you have successfully created your team of 4 or 5 players to participate in the Free Fire Brawler Bash Tournament. Each team that registers successfully will receive 8 Tickets that will be used to play the matches of the tournament on 10th July 2020 between 18:00 – 23:00 IST.
Get ready for playing the in-game qualifiers on 10th July 2020!
Also Read: How To Get Diamonds In Garena Free Fire
Stay tuned with Mobile Mode Gaming (MMG) for the latest Garena Free Fire News & Updates