Swarm of Destiny: Fantasy Idle is the latest game in a long line of role-playing-games available on the Google Play Store. Published by Idle Ghost Games, the game is available as free to download via the Google Play Store for all the android users. On June 20th, Swarm of Destiny is heading globally for Android devices as well.
Swarm of Destiny is an idle RPG, mixed with some strategy elements, set in a beautiful low poly fantasy world. The game allows the players to take control of the fantasy world by becoming the Sole Ruler of a group of creatures called The Swarm.

The Swarm is a breed of creatures that were harvested by some evil minions eons ago. So, it's up to the players to rebuild the ruins of the fantasy world and bring the Swarm out of their exile.
Players will be able to do so by making The Swarm mine the grounds for gems, that can be further used to power up their efficiency level. They can also build and upgrade the Fighter Buildings to protect The Swarm from the hoard of evil minions. These Fighter Buildings can also be upgraded to better fight the evil minions. The players themselves can be leveled up by making progress in the game.
Since it's an idle game, there's no need for the players to be directly involved with the game every single moment. They can just let their Idle Fighters level up without even opening the application. They will continue earning the gems even when the game is closed.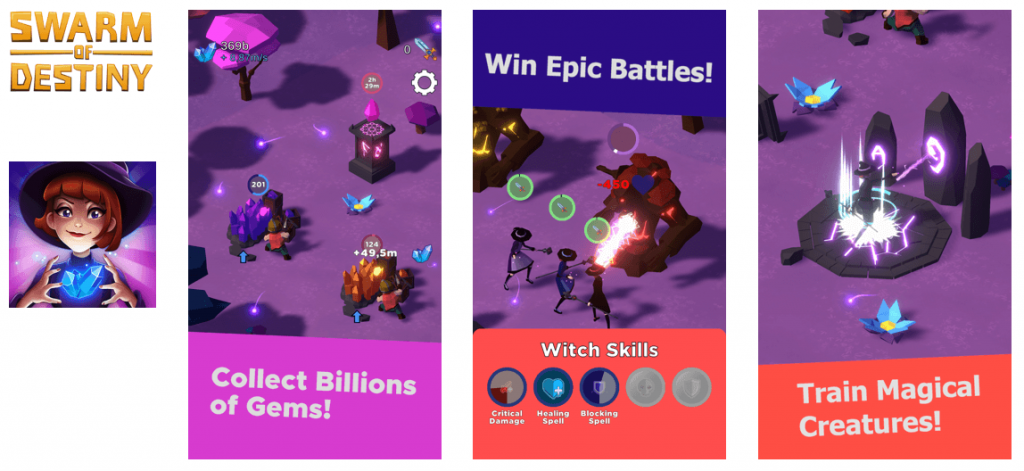 The developers have decided to keep the game ad-free and deprived of any in-app purchases for the time being. And the best part? You don't even need an internet connection to play the game.
Swarm of Destiny: Fantasy Idle is available for download via Google Play for Android users and iOS users can pre-order it on App Store.
Also Read: 10 Best Upcoming Mobile Games of 2020 You Should Keep An Eye On
Stay tuned with Mobile Mode Gaming (MMG) for the latest Mobile Gaming News & Updates!