Oneplus and Fornite developers, Epic games have entered in a partnership to bring Fortnite to Mobile devices at 90 FPS. This is undoubtedly a piece of exciting news for the mobile gaming community, as it will run the game at a higher framerate to that of its console version which runs at a maximum of 60 FPS.
OnePlus and Epic Games have created one of the best Fortnite experiences. The OnePlus 8 Series delivers a smooth, high framerate Fortnite gameplay experience – that even current generation console game systems can't match.OnePlus creates the best devices for mobile gaming through our industry-leading display, speedy performance, and overall user experience designed with power-users in mind

Pete Lau, Founder & CEO, OnePlus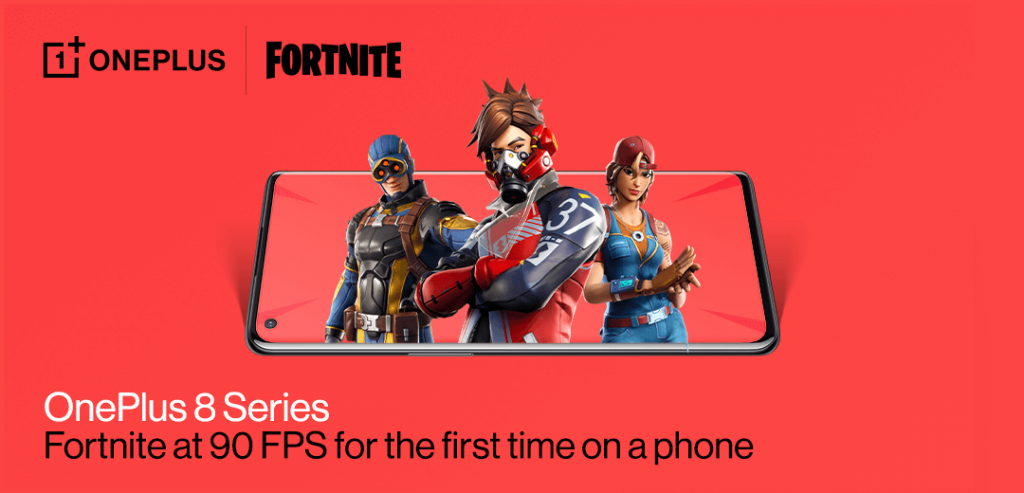 Oneplus 8 and 8 pro have the latest QualComm Snapdragon 865 SoC with 8GB and 12GB and feature 120Hz and 90Hz refresh rate displays. This indeed is revolutionary especially, for the android devices as there are only a few devices available above 60 Hz.
OnePlus has clarified that the 90Hz frame rate will be limited to the newest OnePlus phones. However, users of the OnePlus 7T Pro, OnePlus 7T, OnePlus 7Pro, and even the OnePlus 7 would be able to run the game at 60fps smoothly.