PG Soul Games has released the English Version of the popular Chinese action game 'Blade of God.' The Chinese version of the game was released in 2019, and finally, in 2020 the English version is here for both Android and iOS devices.

Blade of God is a 3D action game that has clearly been inspired by the God of War saga. The game puts you in control of a mysterious character armed with a scythe with an objective to advance through a set full of monsters and get rid of them in the most brutal way possible.
The control system of the game is similar to other games of the genre. On the left side of your phone screen, you get a virtual joystick to control your character's movement. On the right side of the screen, you get one basic attack button and three special attack buttons. At times you also get to use the 'finisher' button that shows how your protagonist gets rid of the enemy in the cruelest way.
Your journey in Blade of God looks like a demonic scene straight out of the Diablo saga. Throughout the game, you have to face giant bosses and several other enemies that block your path. Showing your scythe skills, you will have to destroy them.
The visuals of Blade of God are quite attractive that reminisce of other great games such as Devil May Cry or God of War. The control system of the game is adapted well for the touchscreen devices that are quite important in this genre's games.
In 2017, the game was nominated for the Best Indie Game by 4GAMER.NET at TSG 2017, and in 2019, it obtained the development qualification on Nintendo Switch at TSG 2019.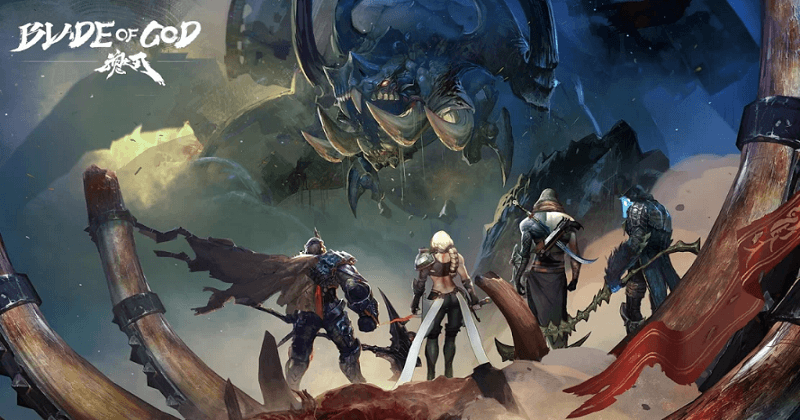 The minimum requirement to play Blade of God on your device is at least 2GB of RAM. The recommended iPhone models to play are iPhone6s or above & iPad Air2 or above.
All the chapter of Blade of God is not free to play. You can try out the initial chapter, and after that, you have to make a one-time payment to unlock the rest chapters. With the purchase, you also get 'Judgment of Dawn' costume and 10 healing points.
Blade of God is available to download for both Android and iOS devices from the Google Play Store and App Store, respectively.
Also Read: 3 Detective Games For Mobile To Test Your Skills
Stay tuned with Mobile Mode Gaming (MMG) for the latest Mobile gaming news and updates!