The registrations for PMIS 2020 have been closed and now it is time for the first round of qualifiers. The schedule for the first round has been released along with some guidelines by the organizers of the tournament.
The first round of qualifiers will be in-game qualifiers as was expected by all participating players. The qualifiers will be held from 20 May to 24 May and all participating teams will get the chance to qualify within this period.
For the in-game qualifiers, the registered players will need to play at least 10 matches in the given time to get their final score. Players can play upto 15 matches and the top 10 matches with the highest score will be counted.
How to Enter a Game
The procedure to enter an in-game qualifier game is very simple. There will be no separate lobby, room, or option for PMIS 2020. All you have to do is play the PUBG classic match. However, you must remember that the name under which you play must be the same as the one used to register else it may lead to disqualification.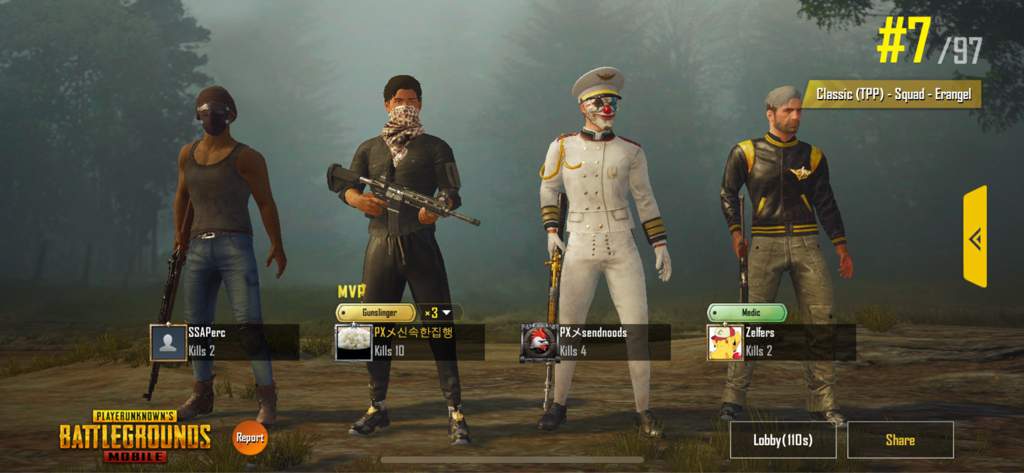 Your entire registered squad needs to be in the same lobby. Following this, you can play any classic map you wish to in whichever mode your squad wants – TPP or FPP. The only barrier is that whichever mode you select TPP or FPP, all your teammates must be Platinum V or above in it.
Your team can choose any of the four maps available for the match. Additionally, you can switch between the maps and there is no compulsion to play all games on a single map.
The timing of the match is also upto you and your squad. You can play the matches whenever you want to but only between 20 and 24 May.
The first 15 Classic matches that are played by your squad will be taken into account by PMIS. Out of these 15 matches, the score of the best 10 matches will be used to calculate the final score of your squad. At the end of the 5-day period, the scores of all the squads will be ranked on a leader board and the top 248 teams will go to the next round.
There is no news regarding the dates of the results of the in-game qualifiers or the online qualifiers. However, if your squad qualifies, your team captain will definitely receive a mail from PMIS 2020.
Stay tuned to Mobile Mode Gaming for latest updates on mobile gaming.