Free Fire is a Third-Person Shooting (TPS) Battle Royale Game, in which 50 players jump on a remote island and battle till death or becoming the last one standing. The game brings you a real-life experience through its gameplay.

Free Fire can be played with or against players from all around the world. You can even invite your friends to join your team to fight against other players. To keep your data/progress saved and make inviting your friends easy, the developers introduced the Account system in the Free Fire.
Now you can easily make an Account in Free Fire using Facebook, Google, VK accounts, or you can even create a Guest Account. After making a login into any of the accounts, your progress starts saving to that Account. But sometimes the situation arises to log out of the Account, but you are not able to do the same somehow. So we are going to teach you How To Log Out from the Free Fire Account.
Here Is How To Log Out From Garena Free Fire Account
Go To Settings

The Settings button is available in the lobby on top right corner of your screen.



Make Sure To Be In Basic Tab

In settings there are various tabs available such as Basic, Sensitivity, Controls, Sound etc. You have to go in the Basic Tab



Scroll Down And Click On 'Log Out'

The Log Out option is available at the bottom in the basic Tab. So scroll down to find the 'Log Out' Button.



Successfully Logged Out

After following the above mentioned steps, you have successfully logged out from you Free Fire Account.


It is this easy to Log Out from your Free Fire Account. But there is another method for doing the same. In this method, you can Log Out from your Free Fire Account in just one tap.
When you open the Free Fire App, after some loading process, the game asks you 'Tap To Begin.' You might have noticed or not but, on this screen, you also get the Log Out Option. At the bottom left of the screen, there is a 'Log Out' button.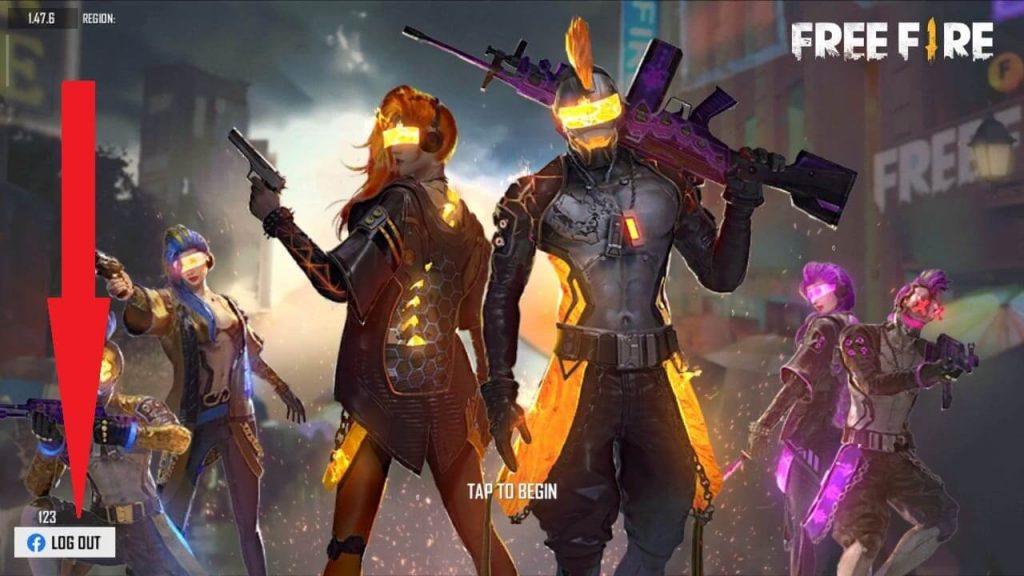 Simply tap on the button to Log Out from your Account in Free Fire. You can use any of the methods, both of them take you on the same screen after logging out. From here, you can again log into your account, whether it may be the same or any other.
Also Read: How To Get Diamonds In Garena Free Fire