Developed by Chinese indie game studio SpaceCan Games and published by X.D. Network, the roguelike video game 'Juicy Realm' got released for both Android and iOS devices. 

The game initially made its way to Windows and OS in May 2018. Later in November 2019, it came for Nintendo Switch, and finally, in May 2020, the Mobile version of Juicy Realm is also here.
Juicy Realm is all about explorers going into an empire inhabited by sentient fruit and fighting them to save humanity. Several years in the future, plants started to sprout arms and legs and began to develop self-awareness.

When the photosynthesis-dependent creatures appeared, humanity begins understanding the threat as they have taken over the world and top them on the food chain. Now it is time for humanity to make their stand in order to stay at the top of the food chain.
In Juicy Realm, you play as one of the four characters, each of them comes with unique weapons and gears. Using them, you explore the fruits' empire that is divided into several maps consisting of procedural-generated zones, monsters, and other items.
Players face off various kinds of fruits and collect gear and weapons to defend yourself. As you proceed further in the game, you get to expand your base camp. At the end of every area, you have to face a boss monster. It is up to you to fight alone or play with other players from all around the world.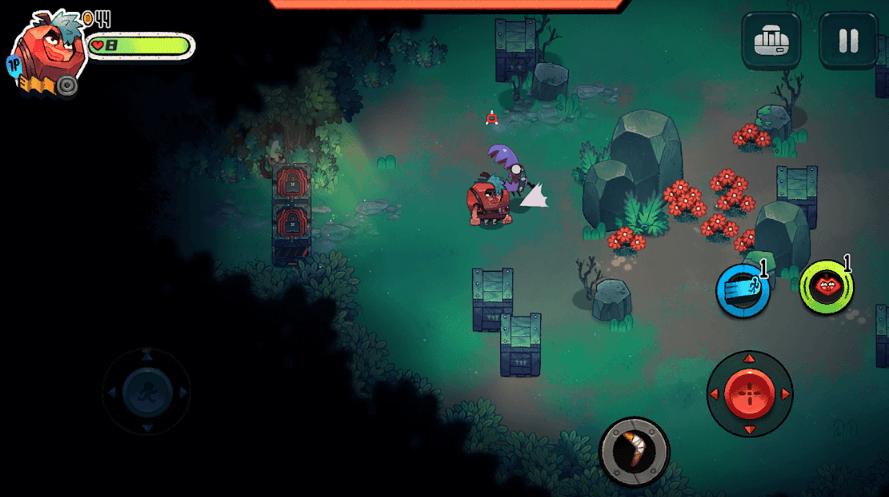 X.D. Network has the record of publishing only paid games such as Muse Dash, To The Moon, ICEY, etc. So the Juicy Realm is also available as a paid title. But as the game just got released, developers are offering a discount of around 35% on purchasing the game.
Juicy Real is available to buy for both Android and iOS devices on Google Play Store and App Store, respectively, at the cost of $1.99.