Marvel Realm Of Champions gets the newest addition to its growing list of Houses called the Pyramid X. But with vague details, little is known about this game other than being a real-time RPG.

Developed by Kabam, Realm of Champions is an upcoming sequel to the popular fighting game Contest of Champions. It is also based on the popular "Secret Wars" from the Marvel Comics. The release dates for this game are yet to be announced.
Pyramid X is the 6th faction announced in the game. It is inspired by the characters and locations of Apocalypse, one of the most feared mutants from the X-Men stories. The details hint at Mutants being the primary characters in this faction.
Pyramid X is located in the ancient city of Egyptia, a desert land. As per the map's layout in the game, Egyptia seems to be located to the north of the Asgardian Republic and the east of an unannounced faction's area. The latter might be revealed as the 7th faction belonging to Hulk, known as the Gamma Horde.
The last faction will be a Spider-Man inspired one called the Spider Guild, located to the north of the House of Iron. The other announced factions of the game are the Kingdom of Wakanda, the Temple of Vishanti, and the Patriot Garrison.
Every faction has a system of government in the game. So Pyramid-X follows Genetic Theocracy, where the people are subjected to Genetic engineering with a mix of Celestial Technology. Many of the locations of the house are also inspired by the classic "4 Horsemen of the Apocalypse", like the Archangel, Psylocke, Storm, and Magneto.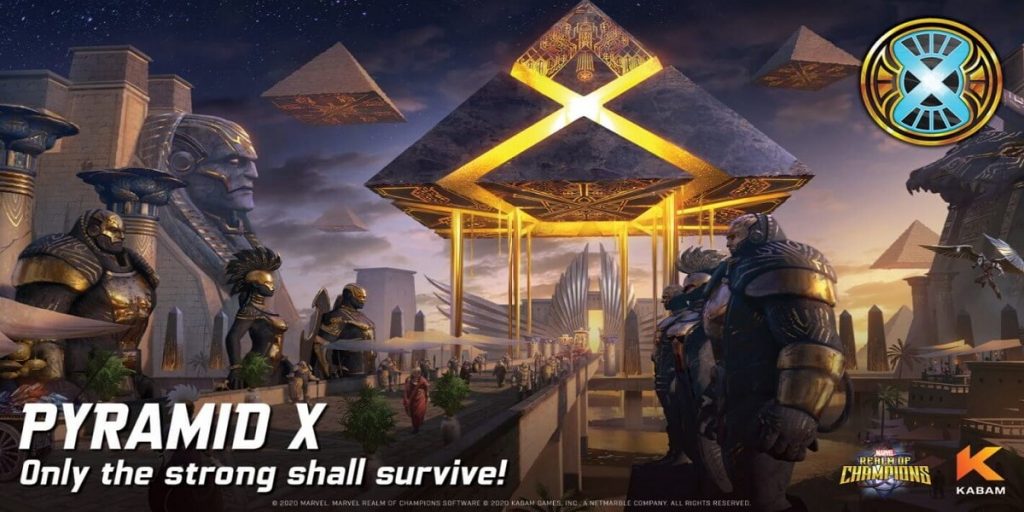 There is no information yet on the kind of gameplay Realm of Champions is bringing to the fray. Apart from the faction system, it will be a real-time RPG. Subsequently, it could borrow similar elements from other marvel games like Netmarble's Marvel Future Fight and FoxNext's Marvel Strike Force. For further updates and very cool infographics on the available factions, check out the official site.
From the developers Kabam that brought you the popular Marvel Contest of Champions, its sequel Marvel Realm of Champions is still in development – coming soon to Android and iOS platforms.
Also Read: Beat Your BOREDOM With These Free BOARD Games