Few weeks backs, Activision hosted a Public Beta Server of Call of Duty Mobile for a limited number of players who could test out the upcoming features and changes in the game and provide feedback to the developers. However, it is believed due to some glitch, some of the players got access to Call of Duty Mobile Championship, which is scheduled to take place in April 2020.
However, As of now, Activision has not officially announced anything related to this upcoming Call of Duty Mobile eSports event. Last time, when we asked them regarding this, they mentioned that it is being discussed internally, and it could take a little more time become they can release statement about it.
Anyways, Today in this post, we are going to share with you everything we know about Call of Duty Mobile Championship 2020. So let's Begin:
Participation Rewards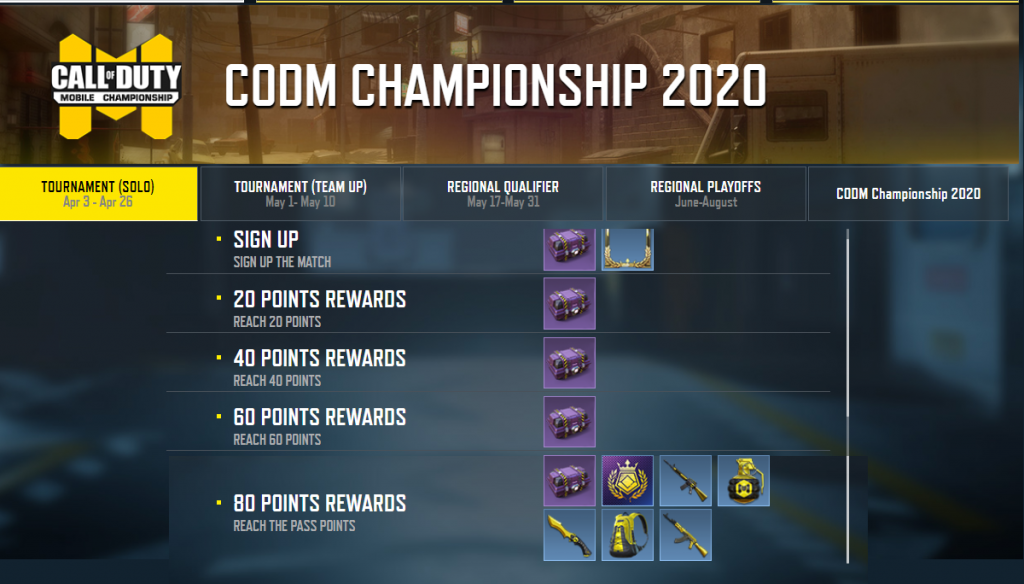 There are going to many Participation Rewards in the CODM Championship 2020. So if you are not interested in playing Competitive Tournament, then simply take part to get free participation rewards.
Two Types
Call of Duty Mobile Championship 2020 will have both be available for Solo Players and Teams.
Limited To Certain Countries
It is called a World Championship, but due to legal and logistical reasons, only players from certain countries will be will allowed to take part in CODM Championship 2020.
How To Qualify For CODM Championship 2020?
Once the Championship begins, players will be able to qualify for it by simply playing ranked matches. There will be a total of 4 Qualifiers. Once you Sign-up for Championship, then your next 10 Ranked Matches will be counted for the qualifiers.
When Will Call of Duty Mobile World Championship Begin?
The Call of Duty Mobile World Championship 2020 is expected to begin from 2nd April 2020. But until now no official announcement has been made, and therefore we believe it could be delayed.