Hello Free Fire Lovers, as you all know, Free Fire keep on coming with new features and events in the game to keep the game engaging for the players. As summers are approaching soon, so Free Fire has come up with a new 'Summer Beach Bundle' for the players.
Before that, you will have to participate in the Pink diamond Royale. Pink Diamond Royale is an in-game event in Free Fire in which the grand prize is 'Summer Beach Bundle.' To win this grand prize, you will have to spin, out of which you get the prizes.
To spin in the Pink Diamond Royale, you need Pink Diamonds, which can be earned by watching Ads, or you can buy them in the store in exchange for the blue diamonds. But if you do not have pink diamonds, you can also participate in using the gold, which is the basic currency of the game you earn by playing matches.
Each Spin in Pink Diamond Royale costs you 1 Pink Diamond or 300 Golds only. There are various permanent and temporary items available to earn by doing spins. But as mentioned earlier, the grand prize is the Summer Beach Bundle.
There are two methods of doing spins: First, you can do one by one by using 1 Pink Diamond or 300 Golds; But other than this, you can also do 11 spins at a time using 10 Pink Diamonds or 3000 Gold. We recommend you to go for the second option, and try to use gold instead of Pink Diamonds because it can easily be earned back.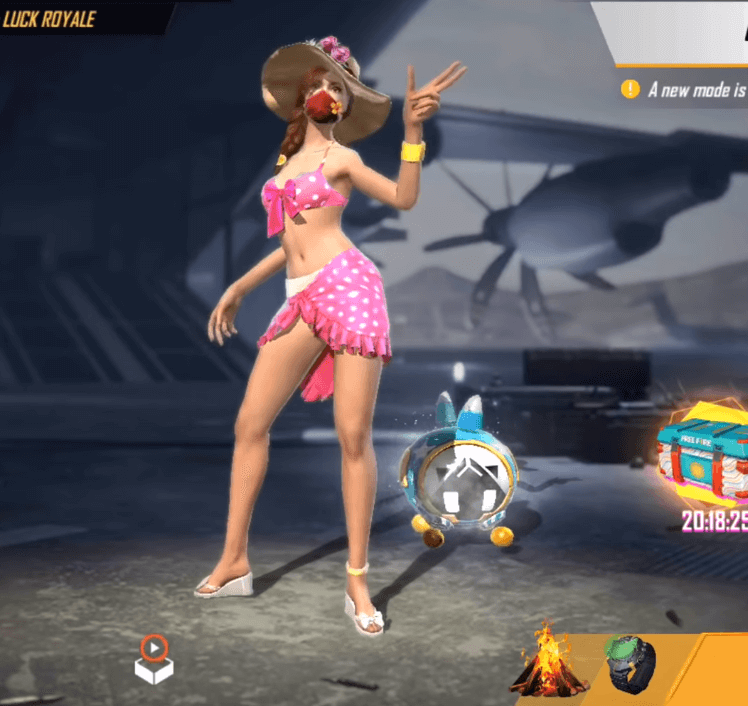 When you spin, your luck quotient gets increased by the number of spins you do. As high the luck quotient is, your chance to get the grand prize to get increases. Once you receive the grand prize, your lucky quotient gets reset.
So collect all the prizes before the Pink Diamond Royale ends on 24th March 2020. It has already been started in the game from today (18th March) itself.