If you are looking for a puzzle game, 1010 Color is the brand game for putting your brain cells to real test. This brain-teaser was launched on both Android and iOS platforms and was developed by Gram Games. Consisting of many colorful pieces along with two gaming modes, you can definitely play it for hours without getting bored. The following guide will help you to match the colour blocks perfectly and perform well during your play. Make sure to read all of them and you will observe your game play getting better.
Be Slow, Be Calm
When we talk about 1010 Color, the basic rule is to score more and more points. If we think, this game can be played theoretically played for infinite time as you don't have any clock ticking at your head. Instead, the only barrier is when the board is completely filled and you don't have any more space to fill colours. Unlike other puzzle games trending in market, 1010 Color don't force you to stick to time boundaries, so take your time and strategize before your move. If you just randomly put the blocks, the game won't last much long. Try to approach things tactically and your highscore will definitely improve.
Avoid Central Area
Initially, the game will provide you with a board on which you have to place the coloured blocks to complete sequences. Different players have their own tactics to solve it, but as far my experience, I would recommend you my approach of playing. Don't put blocks in the central portion of the board, rather start from the edges. This will help you to have more empty space available for upcoming blocks. If you choose to start from middle, you will end up wasting a lot of space on the sides which will cause trouble to you. To be honest, my approach will help you get higher points as you won't be repeating the same mistakes.
The Game will Surprise You
Who doesn't like surprises and that too when you desperately need them. 1010 Color also will always make you happy in stressful situations. The gifts come in the form of convenient blocks. In other words, suppose you have aligned 3 blue blocks vertically and 2 red blocks in the horizontal position. Ideally, you need a blue-red segment to make a combo. Once in a while, the game will probably provide exactly what you want. Never loose hope in 1010 Color as you never know what's coming next. Just make sure to make better decisions as at the end of the day, they will matter the most.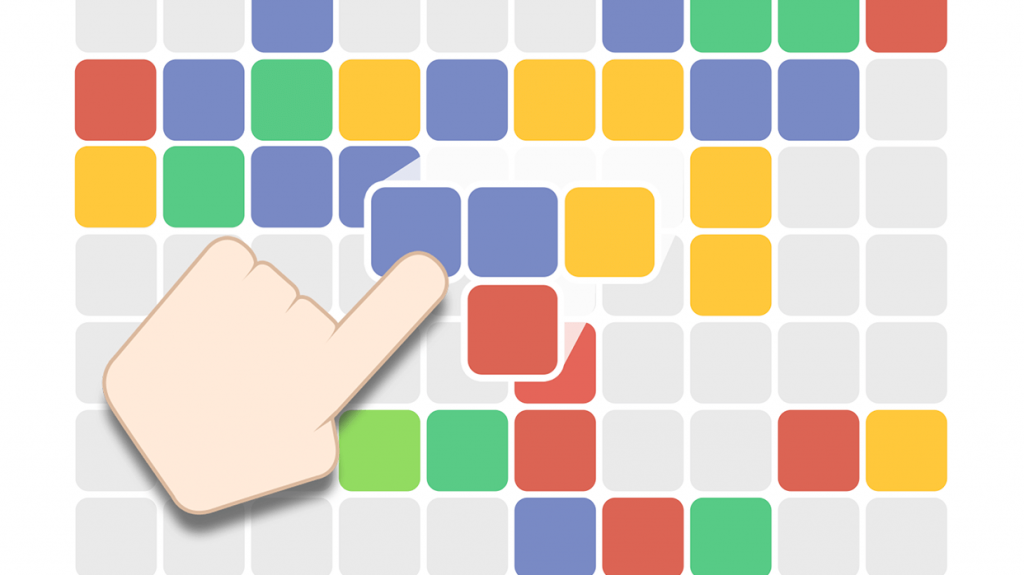 Don't Align Forcefully
1010 Color is based on the principle of drag&drop. You just have to drag the colour pieces and drop them over the board provided. Initially, the board is clear and you have can arrange the colours as per your playing style. If you are not careful enough, the blocks will start to clog. It's not necessary to put every blocks in place, rather try to drop particular segments if you can't find appropriate position to place them. You'll have 3 blocks simultaneously per turn and you can use them as per your will. There are no predetermined orders, so choose wisely. But if you once placed it on the board, there is merely nothing you can do.
Special Ability- Brush
At last, but not the least, the most important tip for playing 1010 Color- Brush. The option at the top of left corner is your secret weapon. This will definitely prolong your gaming time and if you use the ability wisely, you could play the game for days. The only thing you need to do is to gather a certain number of points to activate the weapon. This brush will provide you the ability to wipe off all the blocks of same colour.
For eg, a blue brush will clear all the blue boxes present on the board. Use this ability when you are stuck and it will give you a bit more space to place other segments. Also, the activation of this weapon is initiated after watching a small video ad. Make sure to have a working Internet connection.