King made its entry into the gaming industry with the release of cross-platform title Candy Crush Saga in 2012. It was considered one of the most financially successful games utilizing the freemium model. King has also delivered many famous titles such as Bubble Witch Saga, Diamond Digger Saga, etc.
But this time, instead of puzzle-games, King has come up with a Role-Playing Game (RPG) 'Knighthood', which has been released for both Android and iOS devices. This is a puzzle game in which you have to defeat the enemies through turn-based combats where combos are the key to win.
Knighthood seems to be inspired by the Infinity Blade Saga from Epic Games and Chair Entertainment, in terms of precise touch gestures on the screen. The combats are quite simple; you just have to tap on the enemy you want to attack. You also have team members with special skills that can be activated whenever you want.
In order to move on, you have to play the 'trademark' story mode, which presents you with combats that you have to win. You can also repeat the previous ones to get extra resources.
The game has an energy system. You will run out of energy after playing various battles that can only be filled as time passes or by paying real money in the in-game store.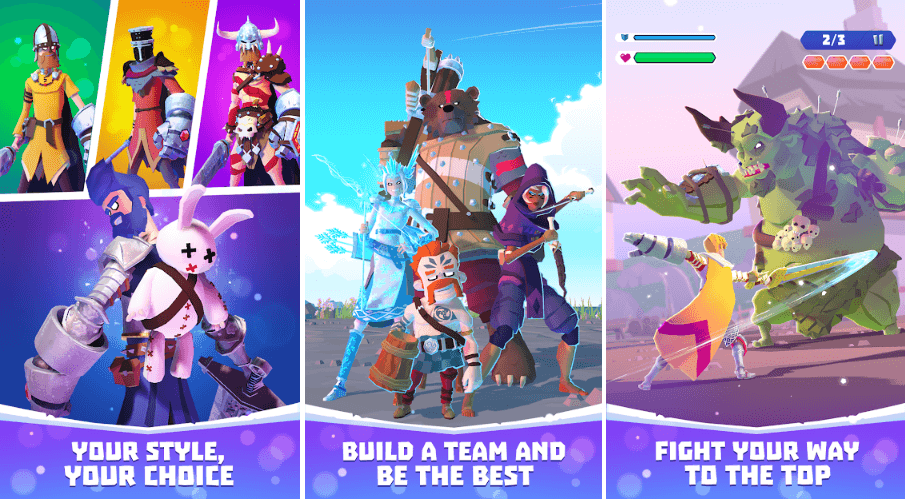 Along the way on your adventure, you come across cities from where you can buy better equipment, quarries to improve your current statistics, and special events where you can face huge final enemies.
Knighthood is totally different in terms of gameplay from what we used to get from King. But a few things are similar, which includes polished progression system, quality designs, and addicting action. Knighthood is available on both the Google Play Store and iOS App Store.
Also Read: 10 Best Upcoming Mobile Games of 2020 You Should Keep An Eye On
Stay tuned with Mobile Mode Gaming (MMG) for the latest Mobile gaming news and updates!