We won't ask you why do you want to play a mobile game on PC because there are hundreds of reasons you might want to do so. Mobile Gaming is called the future of gaming, but obviously playing a game with mouse and keyboard is still much more comfortable, especially if you are talking of hardcore competitive games such as Call of Duty Mobile, Pubg Mobile, Arena of valor, etc.
But then again, they are so many Emulators available in the market which allows you to download and run mobile games. But which one is actually the best? If you have come here with this question in your mind, then don't worry. Because today in this post we are going to share with you all our List of Top 5 Best Android Emulator for Windows PC and Mac, So let's begin:
LDPlayer
LDPlayer is a new Android emulator for PC and is gaining massive popularity. The Emulator is based on Android 5.1.1 and 7.1.2 and supports a wide range of compatibility in running high-performance, high-graphic mobile games on PC.
Whether you want to play PUBG Mobile or Candy Crush on your PC, this Emulator fits best in both Cases. I have been personally trying it for the last couple of months, and it runs smoothly without crashing, and I will strongly recommend it to you irrespective you being a Harcore or Casual Gamers.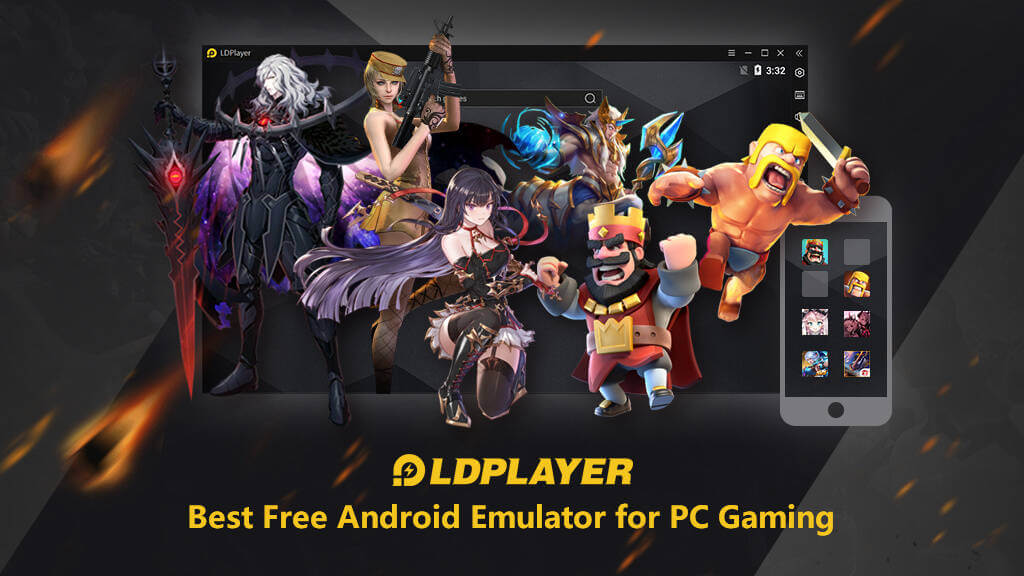 In addition to playing Android games on PC, the LDPlayer Android emulator allows you to access Google Playstore for other apps and especially the location of the device as well. In short, with its Multi-functional design and user-friendly settings, LDPlayer performs better than a real phone.
Why Use LDPlayer?
New Emulator – Thus offer many New Features
Offers Screen Recording
Simpler User Interface
Fast processing speed
Supports Gamepad
Gameloop
Gameloop is the new name of Tencent Gaming Buddy, released just a couple of years back. It has created a name for itself. Since it's the official Emulator of Tencent Games (biggest mobile game publisher), you can officially play all the Tencent Games at this Emulator, such as PUBG Mobile, Arena of Valor, Call of Duty mobile and many more.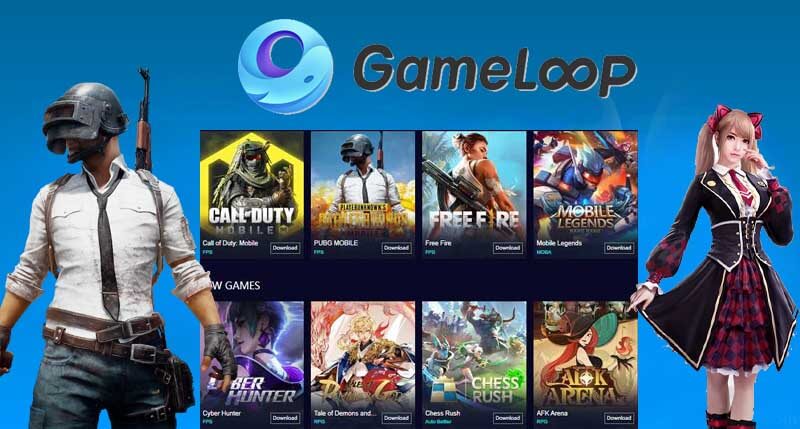 Now, if you think that it supports only Tencent Games, then you are wrong because there is a massive library of games that you can download in a click and enjoy playing.
Why Use Gameloop?
Excellent keyboard and mouse integration.
Official Emulator to Play PUBG Mobile, Call of Duty Mobile and Other Tencent Games
MEmu
Released relatively late in the Year 2015, still, MEmu has managed to gain the attention of quite a lot of PC players. MEmu focused on Speed. But to be honest, we feel that it gives similar results like any other available android emulators.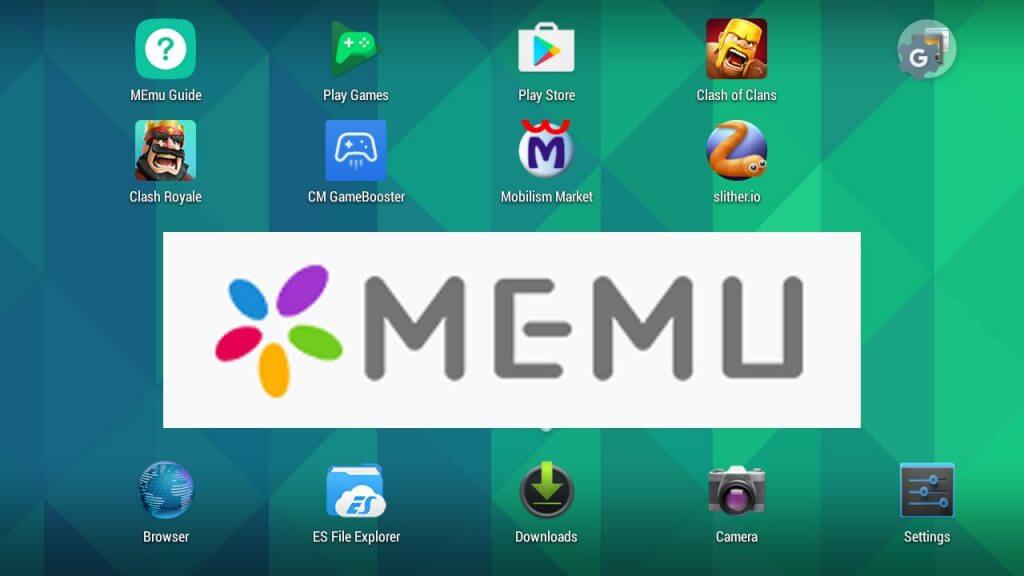 MEmu supports both AMD and Nvidia chips. It supports different android versions as well. To be honest, if you are a hardcore gamer, I will not suggest this Emulator. But looking for any casual emulator, then you can surely go ahead with MEmu.
Why Use MEmu?
Support both AMD and NVidia
Set your virtual location on Google Maps
Blue Stacks
Blue Stacks in the Emulator Market since the beginning. It is so popular that whenever you find someone talking of Android Emulators, you will hear the name Blue Stacks. This Emulator is preferred by gamers, especially to try out all the casual mobile games on PC.
Other than Downloading the games via Playstore, Blue Stacks offer it'sown App store via which you can download almost every mobile game in just a couple of clicks.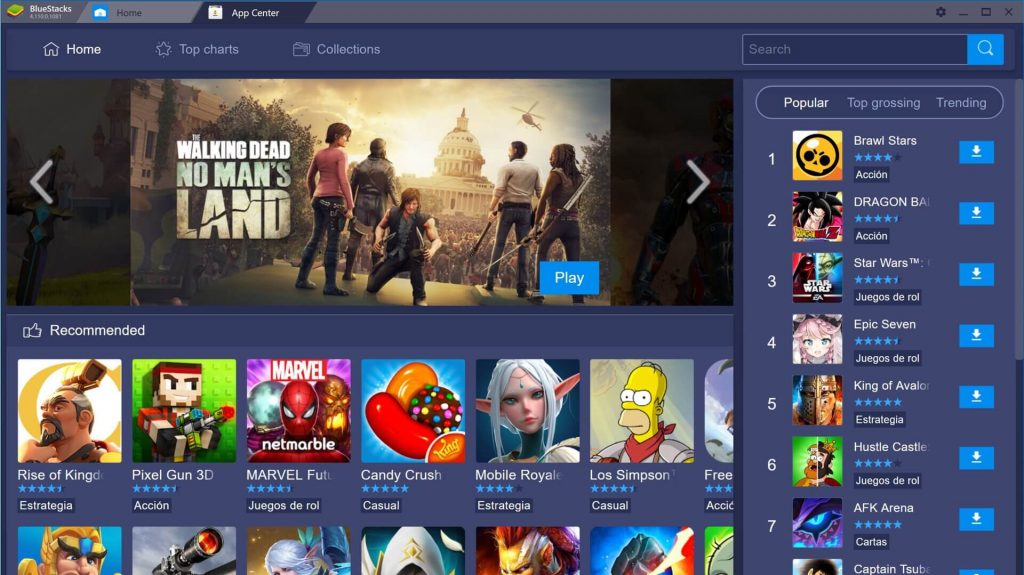 One thing i don't like about Blue Stacks is that it is filled with sponsored ads for all the Free users, so it kind of forces you to buy its premium plan, which costs around $24.
Why Use Blue Stacks?
Easy To Learn – Good For beginners.
Has it's Own App Store
Best To Play Casual Mobile Games on PC
Nox Player
You are looking for a proper android emulator than Nox Player is your answer. It targets explicitly android gamers. If you are looking to do some hardcore gaming, then also this Emulator fits perfectly.
What more? Nox Player also lets you specify CPU and RAM usage in the settings option to get the best gaming results. If rooting Android is your focus, Nox Player makes it easy to root the virtual device in under one minute.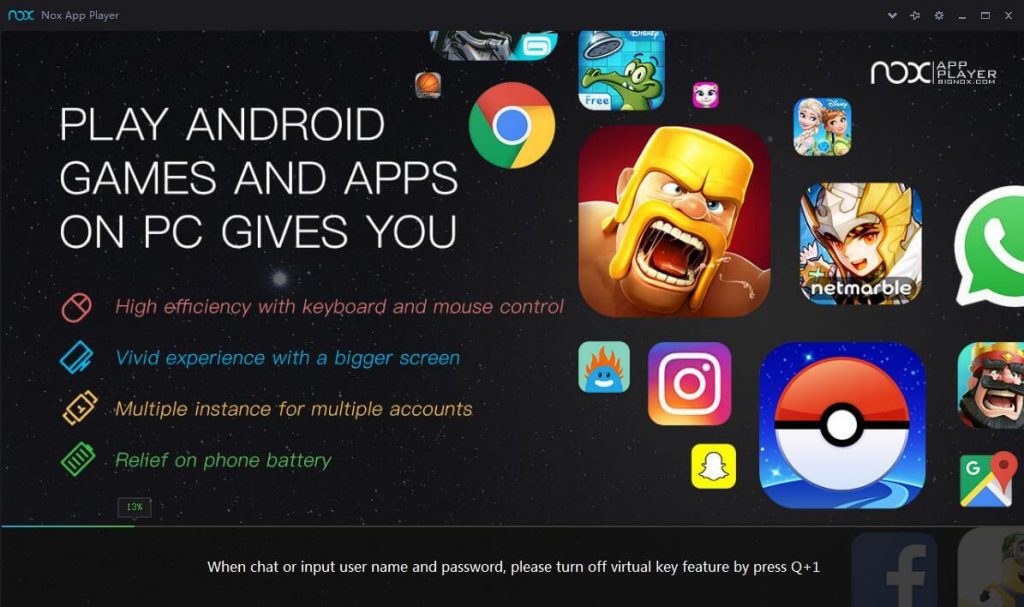 But over the last year, Nox player now comes with unwanted software that players find very hard to delete, so if that's a big NO-NO! For you. Then choose any of the other Emulators from the list mentioned above.
Why Use Nox Player?
Why Use Blue Stacks?
Allows Multiple windows on a single device