Devil Hunter: Eternal War is an upcoming 3D fantasy RPG mobile game developed by Century Games. The game promises to come with excellent picture quality and enough playing methods.
As a player in Devil Hunter: Eternal War, you will take on the role of a hunter that has been tasked to end the war between the two battling factions to earn immortality. Player will have an option to choose from one of the four available classes to reach their goal of being the supreme devil hunter. Each class will have its own set of unique skills.
Devil Hunter: Eternal War will also feature autoplay, which will help you to do daily requests, kill monsters and loot Bosses! The game also lets you plan well and fight together with your guild members, or even former enemies on the cross-server battlefield to occupy limited-resource tiles and honor the guild you represent!
Century Game has just begun with the Pre-Registration for Devil Hunter: Eternal War. The Pre-Registration is live both for global and SEA version. You can Pre-Register for Devil Hunter: Eternal War via its official website and developers has promised various in-game rewards for all the player who Pre-Register.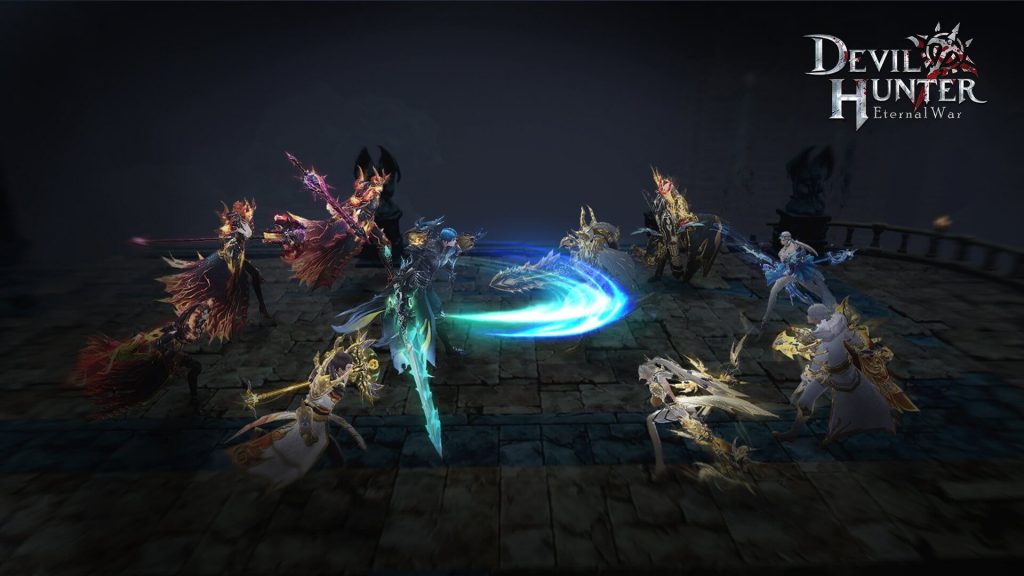 Talking of the release, the developer has not shared an exact date of publication. But all we know is that Devil Hunter: Eternal War is scheduled to release at the end of March 2020.