PUBG Mobile Season 10 is going to end on 7th January and as always a new Season 11 will be introduced in the game. PUBG Mobile Season 11 will be introduced with a 0.16.5 update and is going to bring a new Royale Pass with lots of new outfits and skins for weapons & vehicles, Avatars, Frames, etc.
In this post, we are going to share with you Season 11 Royale Pass leaks which have been shared by MR.GHOST GAMING on YouTube.
PUBG Mobile Season 11 will bring a Season 11 Royale Pass Avatar and an Elite Agent Avatar. Along with that, as always a new Season 11 frame will be made available. Also, you can upgrade your pass to the Elite Pass to get extra benefits and to Elite Plus to get all available benefits.
New Skin for Mini, M762, and M416 will be introduced which looks like based on a particular theme and an outfit on the same theme is also expected. MK14 Sniper Rifle is going to get a skin for the first time.
A new skin for BackPacks, Pan and Helmet will also be introduced in the game.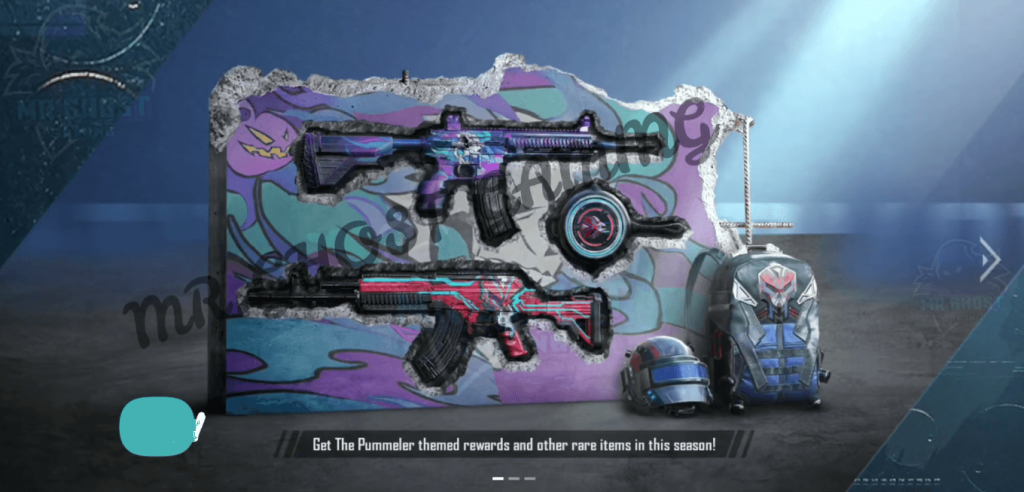 Along with Season 11, AWM and DP will also be made available in the Lab with the amazing kill effects and much more. Some emotes will also be added in the game and for most players, the center of attraction is going to be the Selfie Emote. For a closure look of emotes, have a look at the video below.
A Riot Shield is also coming to the game, which can be used for taking cover against the enemy bullets. This shield is expected to be only available for the TDM Matches at the time of release and might be added to the Classic later. For a closure look at the Shield and how to use it, have a look at the video below.
As of now, these are the leaks about PUBG Mobile Season 11 and Upcoming Royale Pass, which we have come across. As soon, as we get any other information, we will share it with you at the earliest.
Also Read: PUBG Mobile 0.16.5 Update Version Features
Stay tuned with Mobile Mode Gaming (MMG) for the latest PUBG Mobile News & Updates!