Less Mainstream Games has released its mobile Strategy Role-Playing Game (SRPG) 'Knights of Ages' in early access for Android devices. This game combines the elements of strategy, management, war chess, turn-based, etc. With a colorful story, it offers you a background similar to the medieval period in Europe.
There are 20 different classes to create your character and then lead a mercenary group to victory. In the path to victory, you will have to face plenty of battles that bear a resemblance to the Fire Emblem franchise. Apart from battling, you can also do trading, training your troops, working on becoming king, getting married, and having children.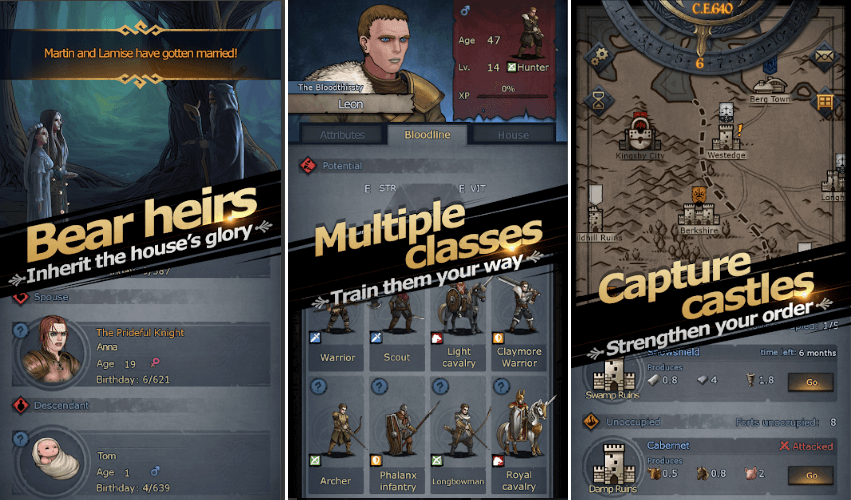 Knights of Ages has an exciting feature that if you fall in battle, by inheriting your mercenary group, your children take for you. Experience this adventure at your own by downloading Knight of Ages from Google Play Store.
Also Read: Top 10 Mobile Games Released In 2019
Stay tuned with Mobile Mode Gaming (MMG) for the latest Mobile Gaming News & Updates!