Seriously, if you really want to enjoy this magical festive season, do it like your cat. Relax, ignore the calls and randomly jump up the Christmas tree or just try out the idle RPG AFK Cats as its new Xmas event will instantly teleport you from all the Xmas stress and errands.
This free to play mobile game combines the best of steampunk and feline world! You can build and develop your own army of cats, equip them with the best weapons and watch them fight for you in insane steampunk battles.
Moreover, during the freshly launched Xmas event, you can complete rewarding seasonal quests like Santa's to-do list, special Tower climb or fight against the mysterious event boss Jack Frostflake.
Are you afraid to fight alone?
Then join the newly introduced guilds. Or create a new one but can you come up with even funnier guild name than Sons of Catarchy or Just Clawsme?
Need some advices to get a headstart?
When starting, play with agents you get. Later in focus on your dream team and 5 star agents.
Don't hesitate to travel back in time as often as possible.
Be patient, don't use all your reources at once. Think strategically as you can get more by waiting.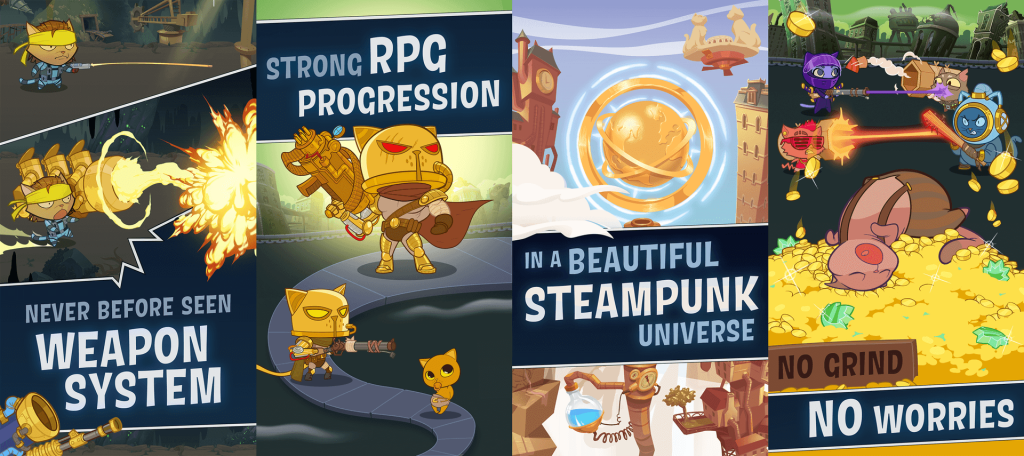 Download and Play AFK Cats now via Google Playstore or Apple Appstore.