Hello Mobile Gamers, Black Desert Mobile global version is getting released on 11th December, and celebrating this global release, the developer Pearl Abyss is coming up with some special events. The pre-download of Black Desert Mobile will start from 9th December 2019, and the special event will begin from 9th December itself and will last till 16th December 2019.
[Edit (09/12/2019): Click here to Pre-Download Black Desert Mobile]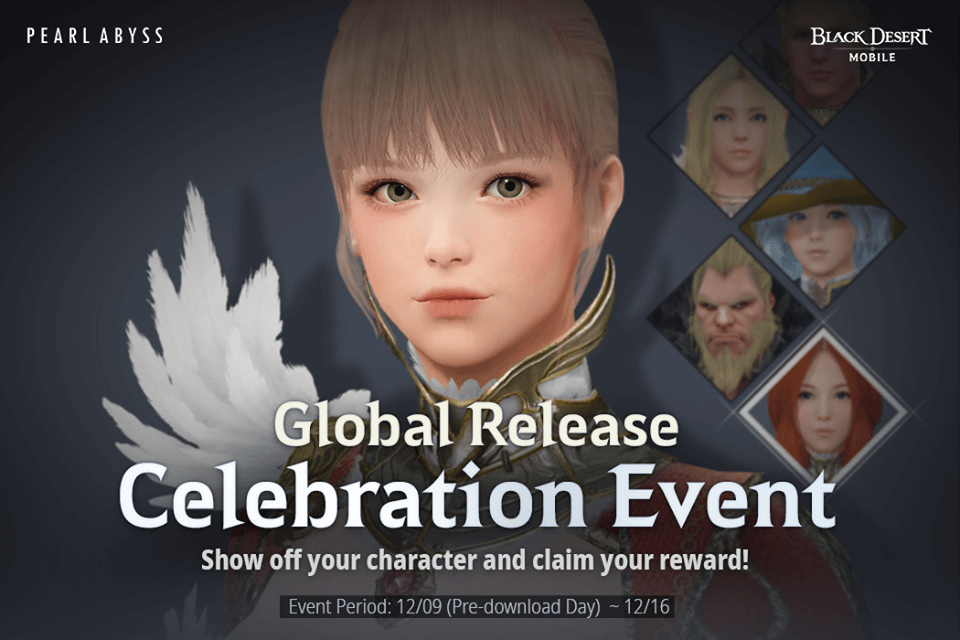 The special event of Black Desert Mobile will be according to the Terms of Use and Privacy Policy of the game. All the adventurers can participate in the event. You can even join in the event multiple times but cannot win more than once. So don't miss out the chance to get awesome rewards.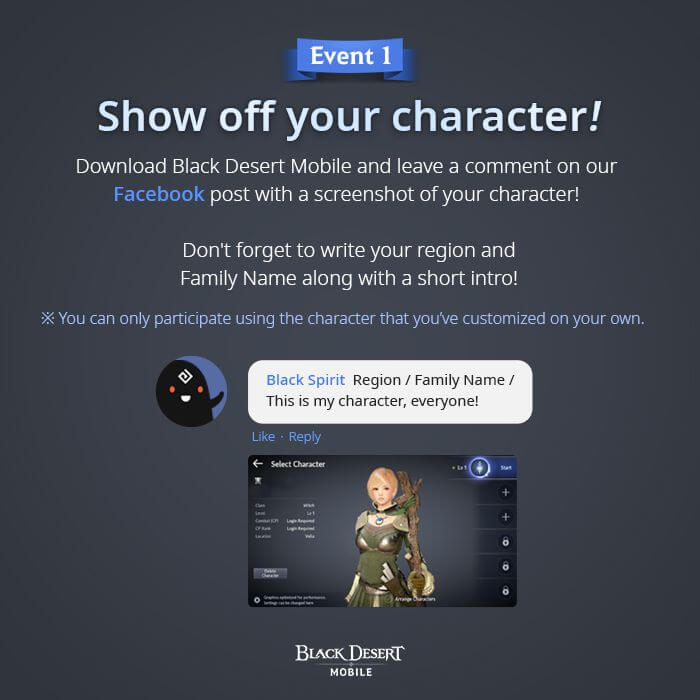 Event 1: Show Off Your Character – For participating in the first event, you need to download Blak Desert Mobile and have to leave a comment on the facebook post with a screenshot of your character. You also need to mention your region and Family Name along with a short intro of yourself. You can check out the format in the above-attached image.
By participating in this event, you can get rewards like:
The "Alex, Beru, Jeremy, Ethan, Joel" Award (5)
Appearance Coupn (7 days)
Combat Plus (7 days)
Camp Plus (7 days)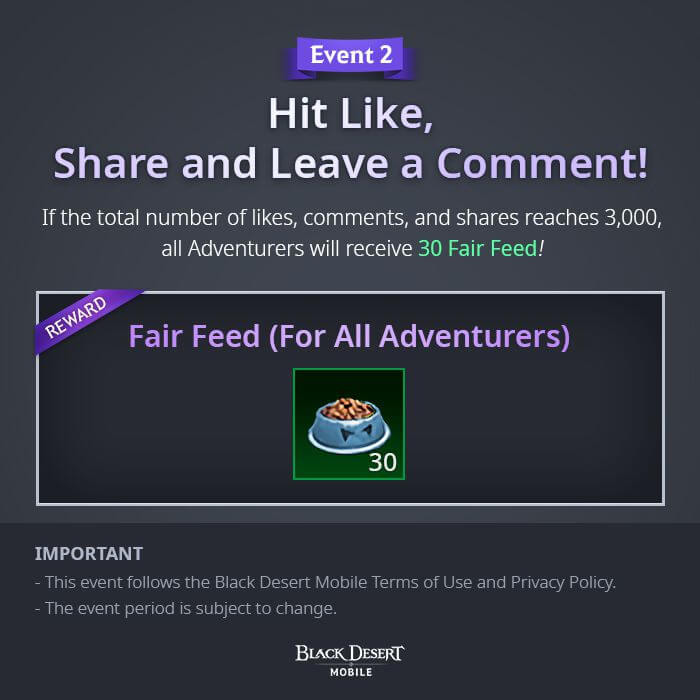 Event 2: Hit Like, Share and Leave a Comment – A single person can not complete this event; it can only be achieved by coordination of all. You just need to hit like, share, or leave a comment for the post. If the total number likes, comments, and shares reach 3000, then all the adventurers will be rewarded with 30 Fair Feed.
About Black Desert Mobile
Black Desert Mobile is a 3D MMORPG that takes place in a colossal sandbox world where you get to create your own character from the ground up. You can even customize your character by picking from a variety of different variations for your avatar. You freely roam around the battlefield, unleashing a set of various spells, attacks, and skills.
Pre-Registrations for the Black Desert Mobile Global Version has already been started, if you haven't done already, do so from here.
Stay tuned with Mobile Mode Gaming (MMG) for the latest Mobile Gaming News & Updates!