It's Black Friday, and sale is everywhere, on everything you see, and Call of Duty Mobile is no exception. Activision has just announced the Call of Duty Mobile Black Friday Sale, where you can get up to 90% discount on in-game items. And today, in this post, we are going to share with you all the deals which are available right now Call of Duty Mobile. So let's Begin:
Royale Crimson Black Friday Crate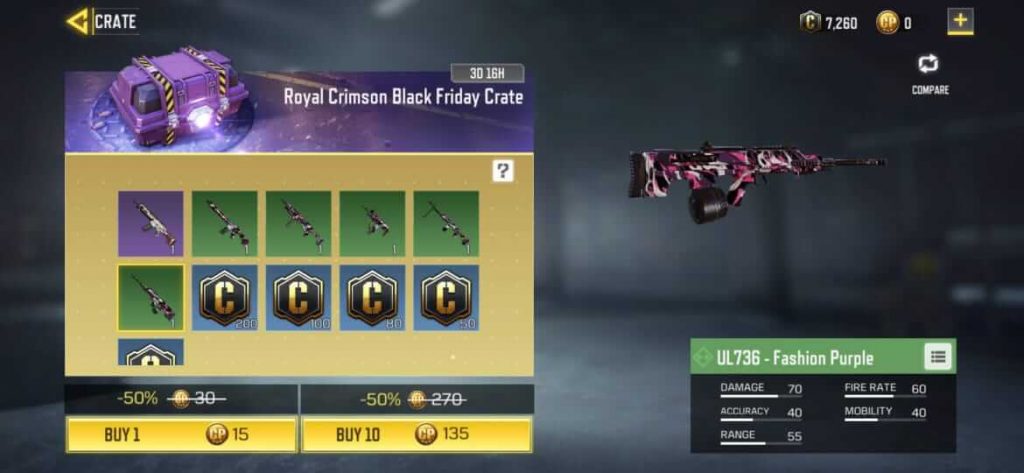 You can but this crate at a 50% discount. It usually costs 30 CP, but now you can buy it at a mere 15 CP cost. This crate offers a few Gun skins and Credits. Therefore we will never recommend buying this option.
Battery – Torque Black Friday Crate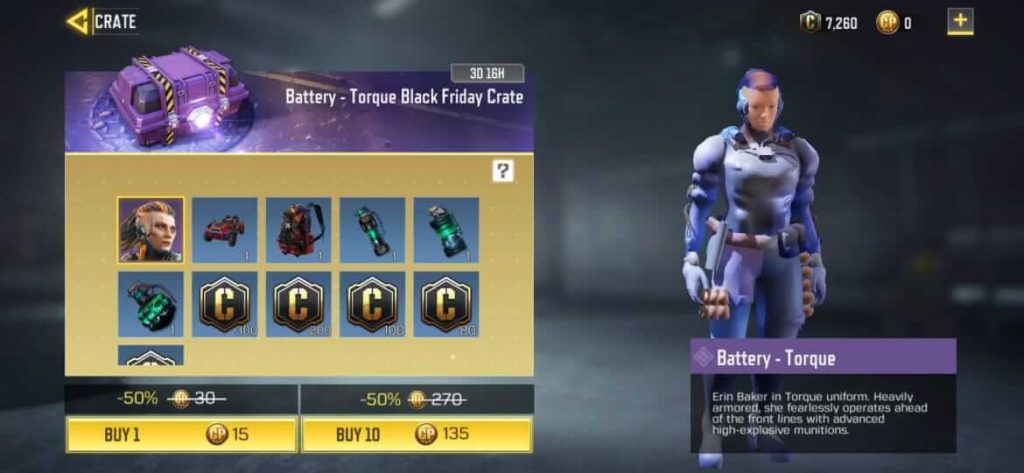 Come at the same price as Royale Crimson Black Friday Crate, offering a 1% chance to get Erin Bake in Torque Uniform. Should you buy it? Um.. you can try your luck with this but don't expect much.
AK117 Black Friday Crate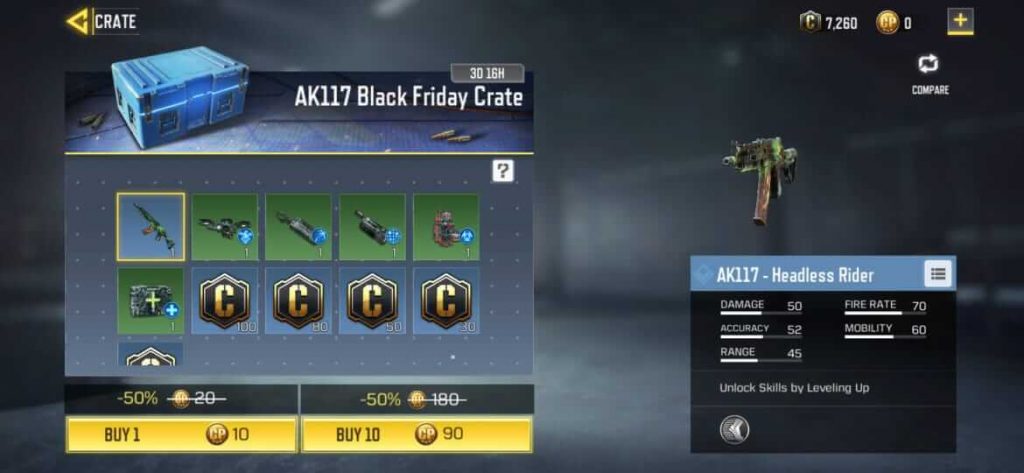 Come with a 50% discount, Normally costing 20 CP now available for just 10 CP. But it provides nothing new. You can already purchase the AK11 skins free of costs via your credits. So I will recommend you to let this option past.
Also Read: Top Best Call of Duty Mobile Controllers
Black Friday Battle Royale Bundle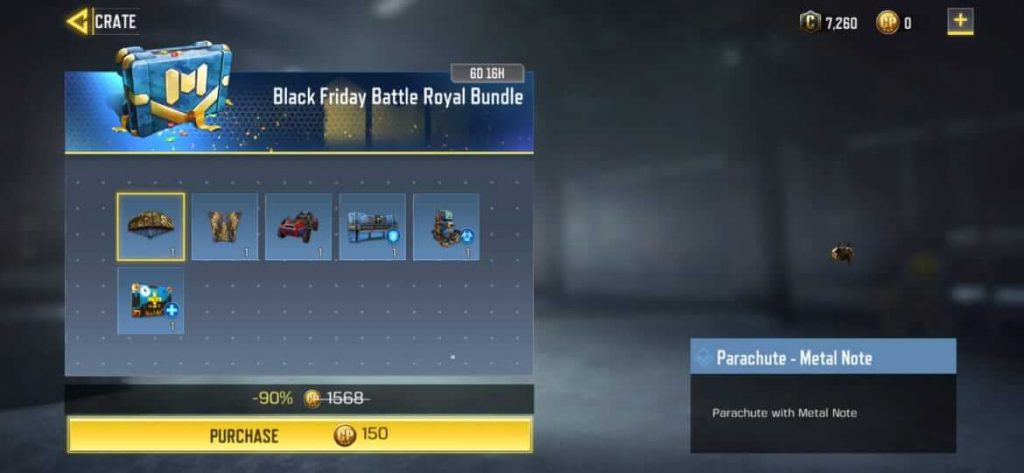 The Costliest of all, Normally costing 1568 CP, but thanks to the 90%, you can get the complete bundle, including Metal Note Parachute and wingsuit, it also offers DRV skins, Clow, Defender, and Medic Skins. If you need to buy something from this Call of Duty Mobile Black Friday Sale, this is probably the best and safe option to go ahead with.
Note: As the name itself suggests, only buy it if you play Battle Royale Mode.
Black Friday Grenade Bundle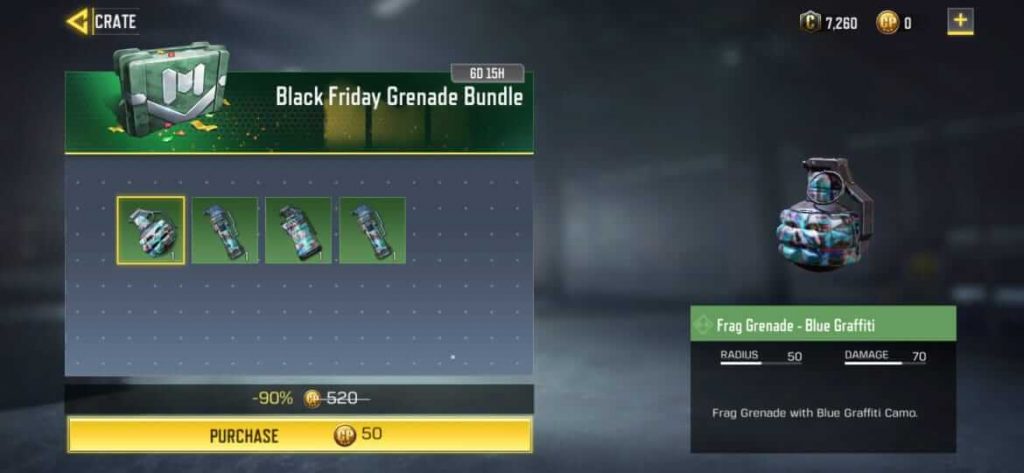 Offers All Grenade skins – Normally Costing 520 CP Skin but is now available at 50 CP only thanks to the Black Friday sale 90% discount. But it isn't worth you can quickly get better skins for free in the game as you play.
Other than these gun skins of Ak-47, Artic.50, HG40 and few other guns are on sale for 70% Discount.