Last month we informed you that Eve Echoes will get a Beta Version somewhere in December. Well, the developers (CCP and Netease Games) have just announced the exact release date of Eve Echoes Beta Version which in 2nd December 2019.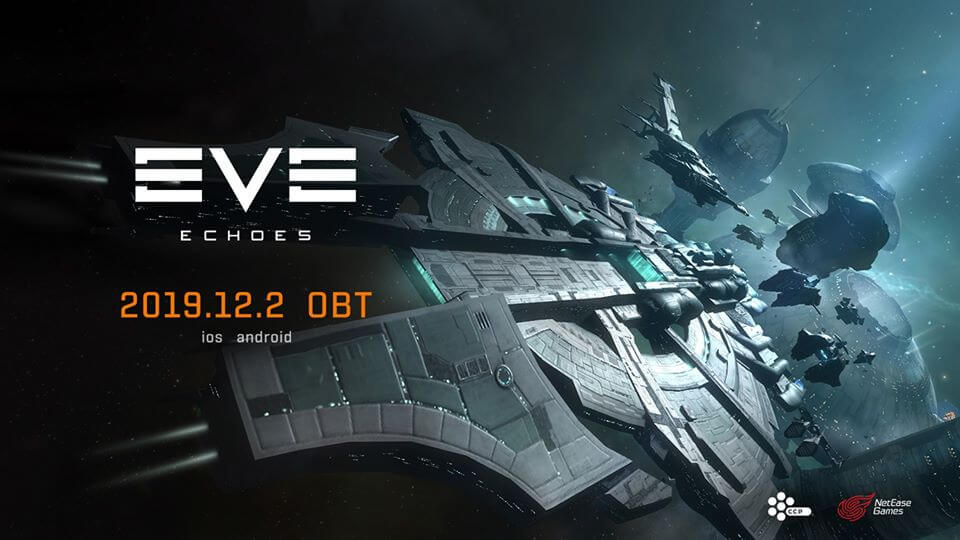 The Eve Echoes Beta Version will release on 2nd December 2019 at 3:00 UTC.
If you are interested in trying out this beta version of eve echoes, make sure to Pre-Register for the game via Google Playstore or the Official Website of the game.
---
They developers of Eve Echoes have further shared new features that players can expect in this upcoming beta version. Which are:
Higher Tech Level and More Ships
Tech 9 and Tech 10 are ready for you! More advanced ships including battleships have come to EVE Echoes. Besides that, we balanced existed ships based on your feedback in the Alpha test. A more complete ship tree is waiting for you to explore!
Recall of the mid slots
We adjusted the fitting slots, and divide them into three types:
High Slots (Main Weapon): Fit turrets and missile launchers to release the firepower to your enemy.
Mid Slots (Sub Weapon): Fit warp jammer and other e-war modules to disrupt your enemy.
Low Slots (Enhancement): Fit Armor plate, shield extender, and weapon upgrade to improve your ship furthermore.
More modules
More modules have come to EVE Echoes, including classic modules like Remote Armor Repairer, Shield Extender, Energy Neutralizer, etc, and also unique modules in EVE Echoes like Group Shield Booster and Shield Field Module. Besides that, the most expected weapon system, Drones, has come to EVE Echoes in a new form!
New Gameplay: Interstellar Trading Center
To satisfy the increasing demand for business, a new trading platform "Interstellar Trading Center (ITC)" open to all Capsuleers! All ITCs are connected in one single network, which means you can view every most recent trading orders among New Eden while sitting in an ITC. At the same time, you can post logistic requests to other players directly from ITC. Don`t miss it, if you are interested in trading and logistics.
New Gameplay: Storyline Missions
A new mission type has come to Encounters! By completing missions from the billboard, you can unlock the storyline mission which is high risk but high reward. Besides, in the player-driven market of New Eden, you can trade the assignments of storyline missions with other players.
Reformation of Skill Training and Leveling up
Upgrading Tech Level will no more related to specific skills, you can train any skills based on your favor and both of them can help you level up your Tech Level. A brand new feature, free training, also added to EVE Echoes. When your training queue is empty, skill points would accumulate as free skill points (Slower than regular training).
Tutorials
We created tutorials for players that never played EVE online before to help them. This tutorial is just a basic version, more advanced content is still under developing.
Technical Optimization
Our technical team is busy with optimization since the Alpha test ended. More graphic options are added to the game. Hopefully, the heating issue can be fixed.