Perfect World Mobile is a 3D MMORPG which has been developed by Perfect World Games. This is the mobile version of popular Asian MMORPG for PCs that was released 12 years ago. This game is known for its unique fight system, stunning environments, and rich customization. You can read complete details about the game by Clicking Here.
In this post, we are going to introduce you to two new features which will be made available in the Perfect World Mobile:
New Race 'Vulpine'
New Marriage System
New Race Vulpine
One of the most anticipated races, the Vulpine is coming to Perfect World Mobile. This race has special ability of shifting forms based on the combat needs. The change in the attack range and skills occurs depending upon which form. The Vulpine can shift between both human and bestial forms much akin to the Barbarian, the forms offer different abilities and advantages. Vulpine can catch powerful and exotic pets for use in battle. It is going to be the only race with this function. To understand the process of catching pets, let's have a look at the guide below.
New Marriage System
You will be able to perform an in-game marriage with your loved ones in the Perfect World Mobile. In order to marry one another,both of the characters have to reach level 40, and friendship level (affection) 1000 between each other. Friendship level can be increased in two ways: First way is to do daily quests together, but it will take many days to reach friendship level 1000. The second way is to purchase in-game item 'red thread' at in-game mall, each red thread can increase 50 affection for both characters. This would be the easiest way to marry your loved one.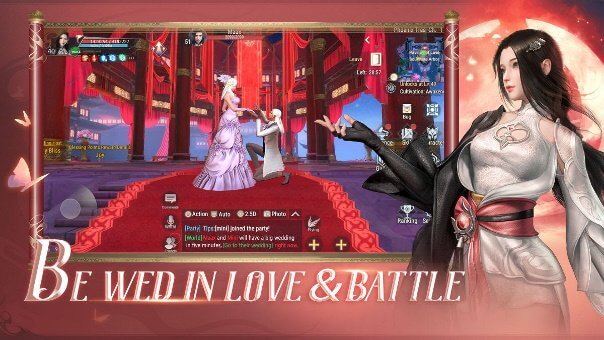 After both parties meet the requirements, they can team up and bring the 'Eternal Love Stone' and talk with the NPC 'Moon Cupid' in Archosaur city to start the marriage. The Eternal Love Stone can be purchased from the in-game Mall. So in this way, you can perform marriage by this New Marriage System.
Download and Play Perfect World Mobile Now via Google Playstore.