Recently you could find a lot of hackers in Call of Duty Mobile, Many Call of Duty Mobile Streamers also complained about the game being full of hackers. But finally, the developers have taken a big step and introduced a brand New Anti-Cheat System in Call of Duty Mobile, and any player who is caught hacking or even try to manipulate the game will be banned for 10 years straight.
According to the rules of this new Anti-Hack Cheat System, any player which is found to violate any of these below-mentioned reasons will be banned straight for 10 years in Call of Duty Mobile.
Using any 3rd party apps to gain an unfair advantage.
Using unofficial Emulator to play Call of Duty Mobile on PC.
Using VPN to access the game.
Using Any Hacks or tools that modify the game script.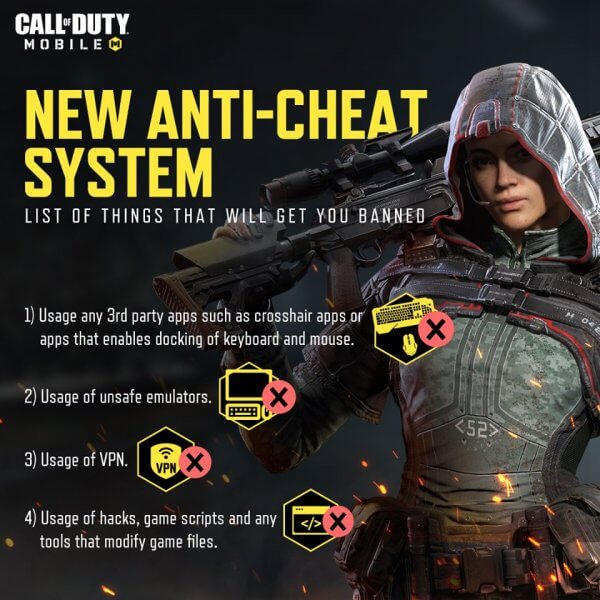 All the emulator player, keep in mind that you use the official Call of Duty Mobile Emulator to play the game on PC or you will also be banned for the above mentioned time.
Also Read: Here Is How To Play Call Of Duty Mobile On Emulator Officially
However this is again a temporary solution as this is just a mere account ban, hackers can create new accounts and start playing call of duty mobile again. The only good thing is that from now onwards you should not find Hackers in the high ranked matches.
So what do you think? this move by the developers will stop hackers from the game? or it is just a matter of time until they come back with more crazy hacks.