There are many shooting games on Play Store, but Not Doppler Studio's Dead Zed is the first zombie shooting game that has grabbed everyone's attention in a short span. The game has already managed to get a 4-star rating worldwide and its popularity will seemingly rise with each future update.
The storyline of DeadZed is just like any other zombie game where you have to fight and protect yourself from being eaten by the Zombies. However, the distinguishing feature about DeadZed is that it is not an open-world game. Dead Zombies come back to life and are driven by hunger and make attempt to eat you raw. You got to shoot them down and protect your base from destruction. The game very well tests your observing and shooting skills. Unlike other shooting games, you wouldn't start this game empty-handed! You have the option to unlock and upgrade a variety of weapons like machine guns, handguns, sniper rifles, crossbows, and many more. Step by step you can build the ultimate arsenal for your weapons that help you kill the Zombies very easily. You need to choose your weapons wisely because in every round you can choose only two weapons.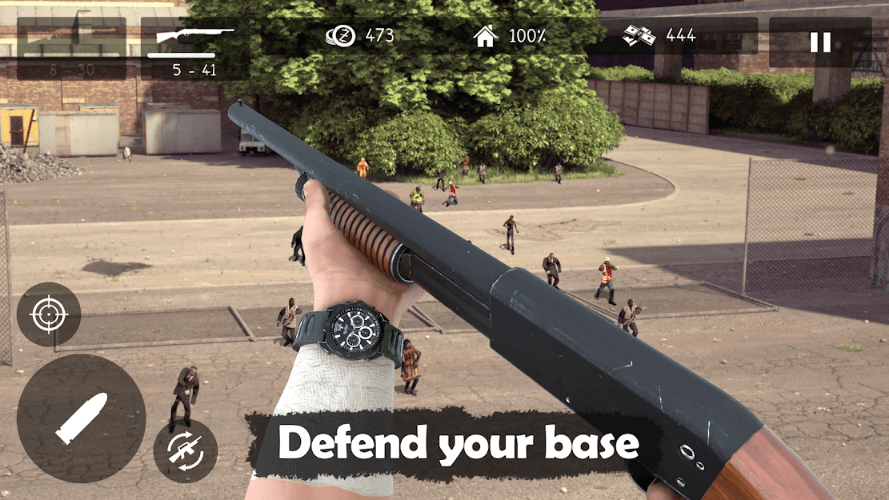 The dynamic nature of the game ensures that no location is safe. You have to pass through your previous location and move onto new ones to remain safe from Zombies. You can start from the peaceful suburbs and then move onto locations like eerie farms, an abandoned city, an industrial neighborhood and many more.
However, poor monetization has caused some damage to this game. It forces the user to play for hours to earn the cash to purchase new weapons. Not only that, the cost doubles each time when you have to progress and unlock the next ones. So, your progress in this game is very slow and expensive. The controls of the game are not accurate as you have to make a lot of effort to aim your target. It is far from being realistic like Hitman Sniper.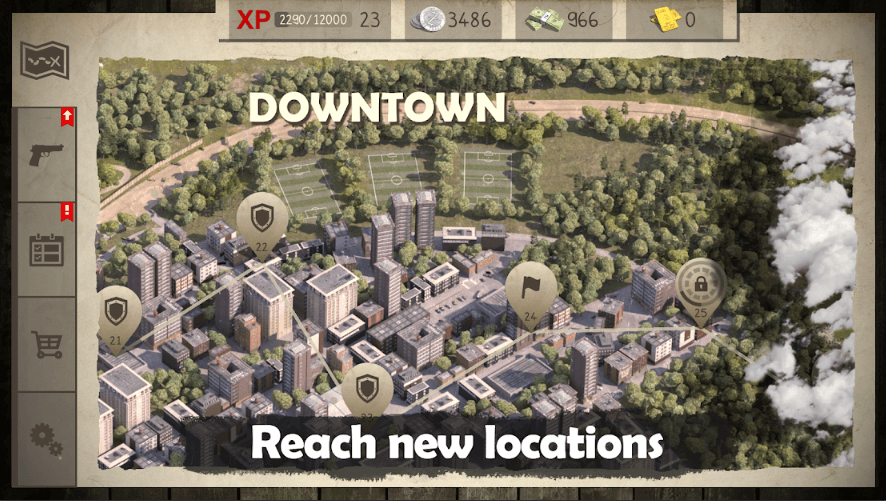 Under the game size of 50 MB, the graphics and sound of this game are superb. We are inspired to play this game by just looking at the graphics. The different types of weapons, background music, animation and motion effects make DeadZed commendable and interesting to play. Dead Zed is available on both Google Playstore and iOS Appstore.