We all knew this was coming, and Industry experts even predicted that Call of Duty Mobile might take Mobile eSports into a whole new next level. But what we never thought was that Garena would be faster than Tencent Games. Yes, Call of Duty Mobile 1st official eSports tournament has been announced by Garena (Publisher of COD Mobile in SEA Region) and it will be only for the Players of Thailand.
The Prize money of the very first official call of duty mobile esports tournament has been set to 200,000 Bhat ($6600), and the matches will be played in 5 vs. 5 Team deathmatch format. The registrations for the tournament is now live, and any team from Thailand can take part in this eSports tournament. There are going to be two rounds, one online qualifies and the finals. You can find out more info on the official Website of Garena.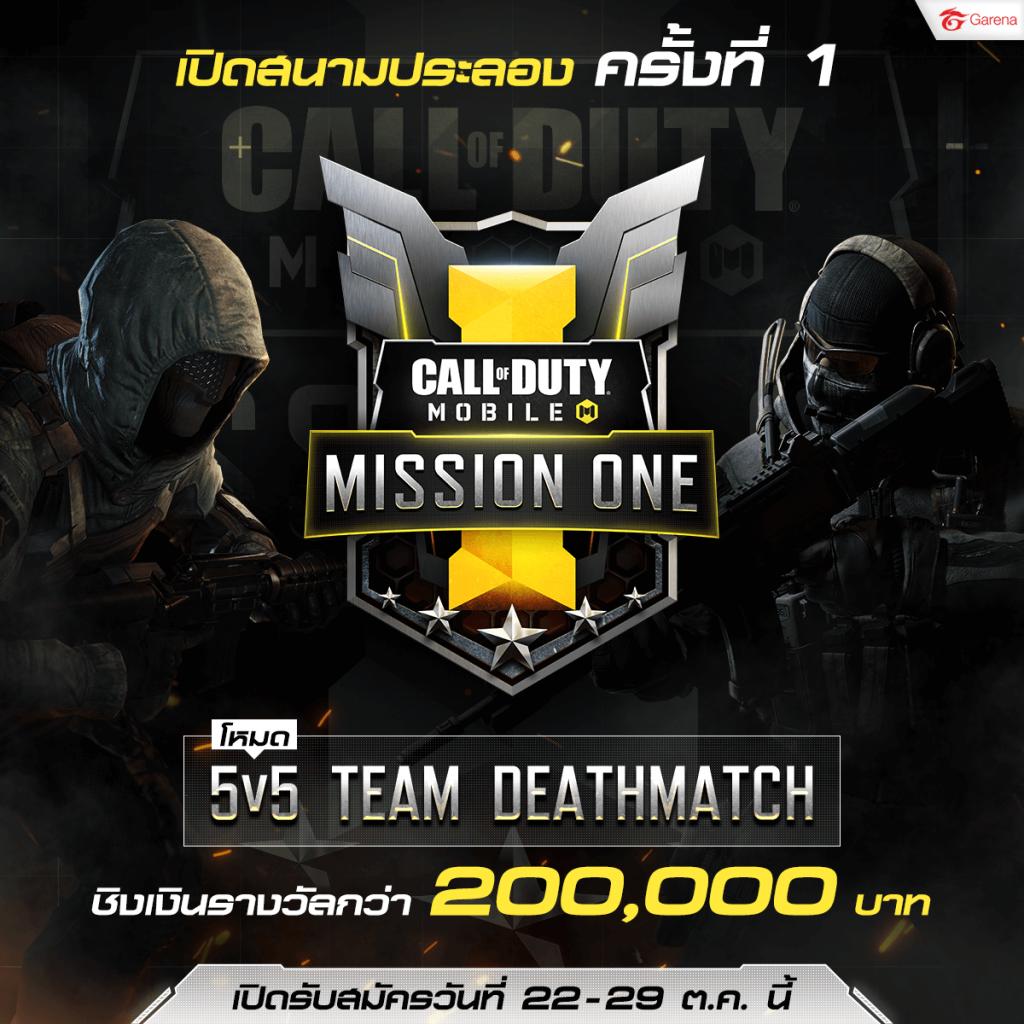 Also Read: Here Is How To Play Call Of Duty Mobile On Emulator Officially
What about players from other countries? Well, don't be sad as Tencent Games and Activision has already in the past said they look up to Call of Duty Mobile as a huge potential in mobile eSports segment, and therefore, they should not take long to announce a Call of Duty Mobile Global eSports Tournament.