New update in the game of Rules of Survival has already arrived, and most of the active players must be already aware of that. Anyways here is the complete list of all the new features and things which are coming into the game with this new Rules of Survival update of 7th August 2019.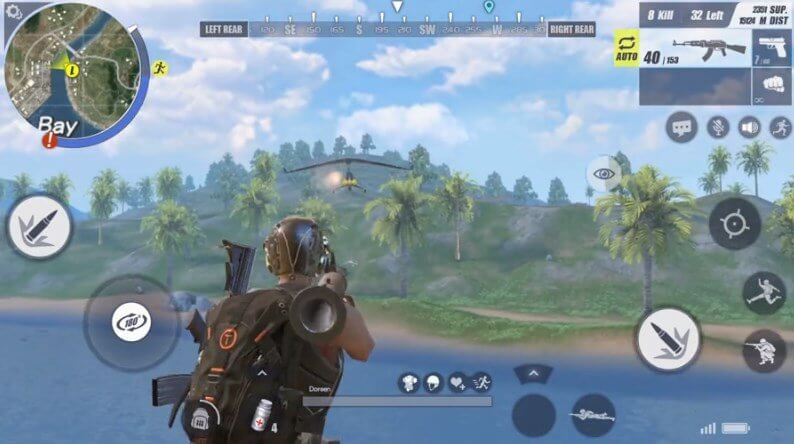 The Details of Cyber Hunter 7th August 2019 Update are as follows:
Dear Rules of Survival Players,
The game will be updated from August 6th – August 7th with the aim of improving your gaming experience.
New Content
Happy Summer Football Fever! From August 7 (after update) to October 2 (before maintenance), unlock and complete up to 10 missions a week for event points redeemable for limited-time Football Fever outfit and exclusive Emote;
Added lobby display emotes for AR15 and QBZ97. Obtained Firearm skins can be previewed in the Depot page.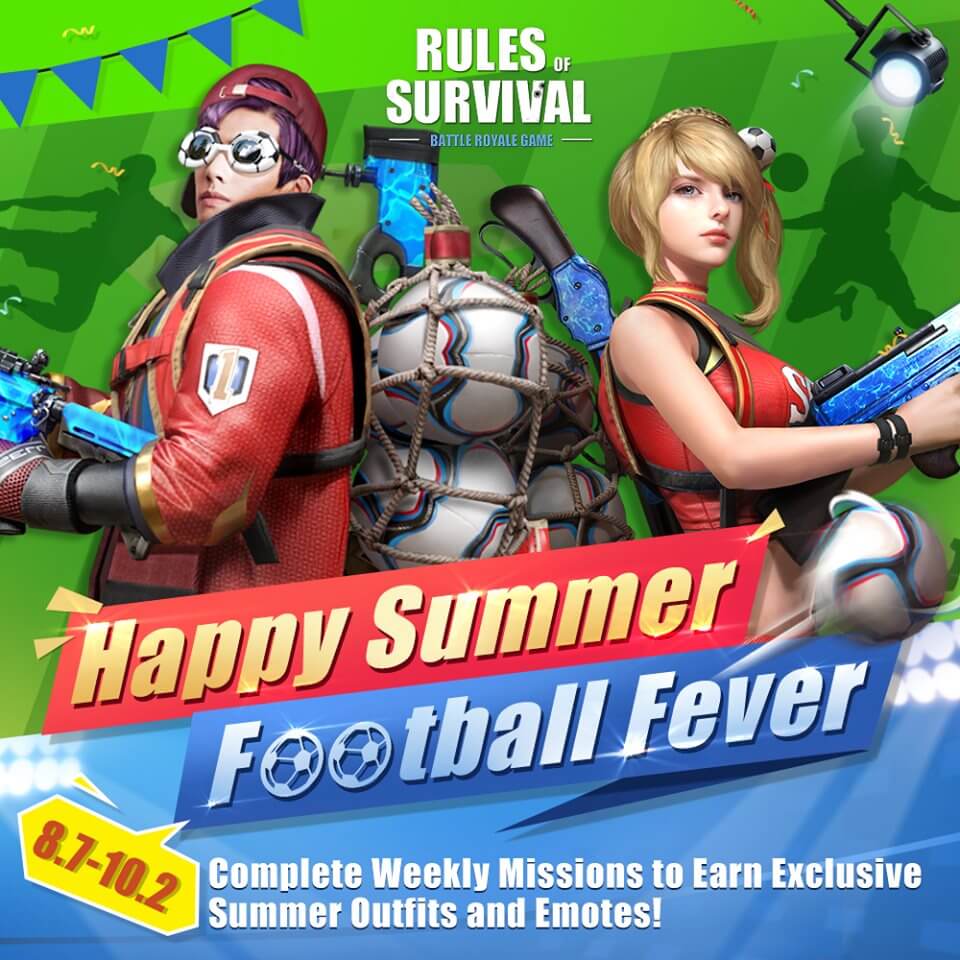 Experience Optimization
Skateboard Experience Optimization: The Skateboard's function is set as Sports Mode. Thus, Vehicle operations in the Settings page will not affect the Skateboard.
Scope Alignment Optimization: Fixed the issue where Character models would block aiming when crouching
Bug Fixes
Fixed the issue where the Sniper Rifle attachments' pickup list icons are not displaying correctly
Fixed the issue where using Skull Raider QBZ Skin under FPS mode will cause players to sink into the ground
Fixed the issue where players can see through buildings from beneath oil tanks