Hello Mobile Gamers, in our earlier post about the Mythgard, we told you about the pre-registration and Open Beta Test release date of the game, which is 19th September 2019. But now the wait is over, as Rhino Games Inc. has released the Open Beta Test of its new mobile Collectible Card Game (CCG) 'Mythgard'. You can download Open Beta of Mythgard from the link given at the end of this post. Before that have a look of Mythgard trailer below.
The gameplay of Mythgard makes you feel nostalgic because it takes you back to the early days of this genre, and also there are a lot of features and ways available in which you can play this game: Solo 1v1, or bring a friend for 2v2. There are over 400 cards available to collect in the game which features gorgeous art. In Single-Player campaign, the cards which you earned can be used to learn the gameplay, build your skills, and hone your strategy, which will help you in other game modes.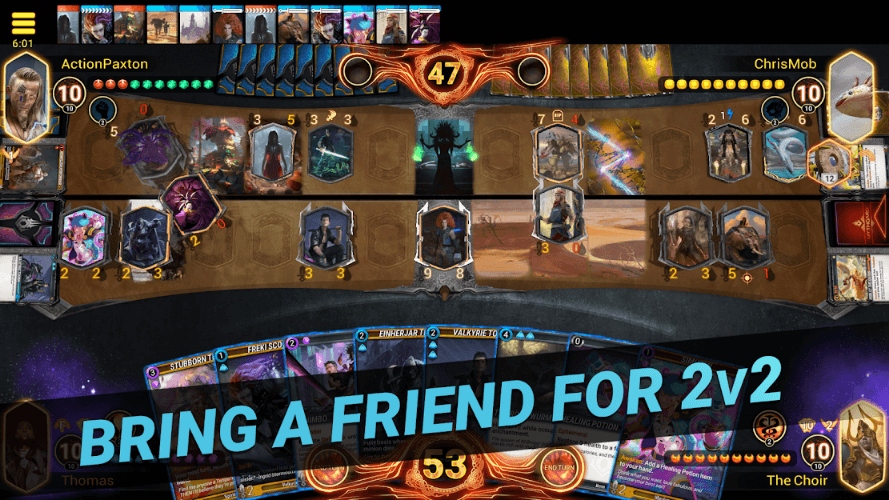 Mythgard has a compelling story with masters fast, tactical gameplay. In this game, you have to strategically place the minions and enchantments on the Mythgard's unique battle board. Every play could mark the difference between defeat and victory. One more thing to keep in mind is, your deck is not only limited to a single class or faction, but this world is full of limitless possibilities. Get ready to jump in the Mythgard's battlefield and download Mythgard Open Beta Test from the link given below.
Click here to Download on Android
If any of the link is not working on your device, the you can download Mythgard OBT from the official website of the game as well. Stay tuned with Mobile Mode Gaming (MMG) for the latest Mobile Gaming News & Updates!