He Hello Gamers, If you remember in our previous post about Dead By Daylight Mobile we informed you guys that the Dead by Daylight Mobile Beta Version is now available to download and play in the following countries:  Denmark, Norway, Sweden, Finland, New Zealand, and Ireland.  
But the good news is that Behaviour Interactive has just announced that the Dead by Daylight beta from now onward will also be made available in Germany and Australia.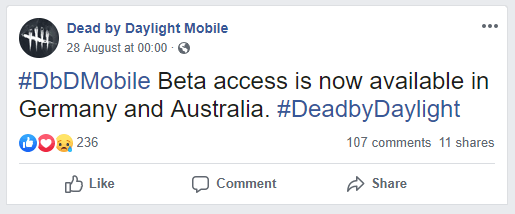 Now the players residing in these 8 Countries can simply download and enjoy the game.