Hello Mobile Gamers, NEXON Company has soft launched its new mobile Massively Multiplayer Online Role-Playing Game (MMORPG) 'Spiritwish' for both Android and iOS devices in Canada, Philippines and Malaysia. Spiritwish allows you to create your own party of heroes and control them. Have a look of the Spiritwish trailer below.
In Spiritwish you make your own party of three heroes, and the best thing is you get to control all three heroes simultaneously. There a lot of characters available to choose from, and each of them have different unique skills and abilities. There are daily missions to complete which provides to you vital materials, so don't forget to try your luck in Daily Dungeon. Along with that, the Onkalo Dungeon is also there, which is an endless labyrinth, in which you have to form a team of 9 characters and see how far you get!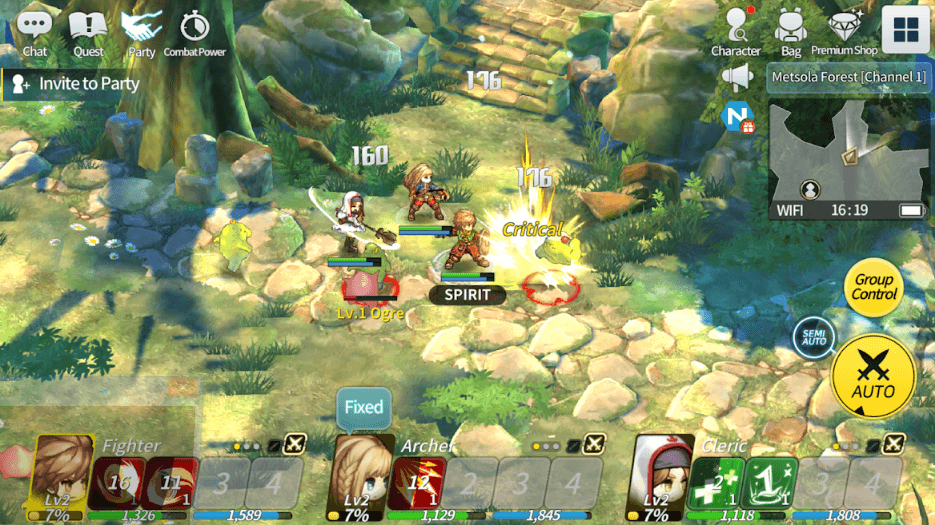 Spiritwish has a unique feature, that you can play it both verticle and Horizontal mode, so if you are willing to chat with your teammates smoothly while playing, you can go for One-Handed with verticle mode. So what are you waiting for download Spiritwish.
Stay tuned with Mobile Mode Gaming (MMG) for the latest Mobile Gaming News & Updates!