World War Heroes: WW2 Shooter is a free to play mobile game that sends you back to World War II. This game is published by Azur Interactive Games Limited. World War Heroes: WW2 Shooter is designed to recreate World War II, and it uses seven real-life battles as backdrops. The game includes various pistols, assault rifles, machine guns, and other period-accurate weapons, along with vehicles which are drawn from the USA, Russia, Japan, and Germany, all of which can be used by the player in their fight to the finish giving out the whole scenario of world war II.
You can choose from a range of weapons and vehicles to complete your missions. It includes a range of different modes so that players can get the most out of the game.  The hardcore Mode increases the damage sustained by players for a more realistic experience of war. Deathmatch and Team Deathmatch pit players against one another trying to wipe out one another. Team Squad removes respawns, making it a matter of one team picking off the other bit by bit. Team Battle on Panzers introduces tanks to the conflict that really gives the most realistic scenario of war. Players can even create their own rules with Custom Mode which is quite impressive and attractive for the players.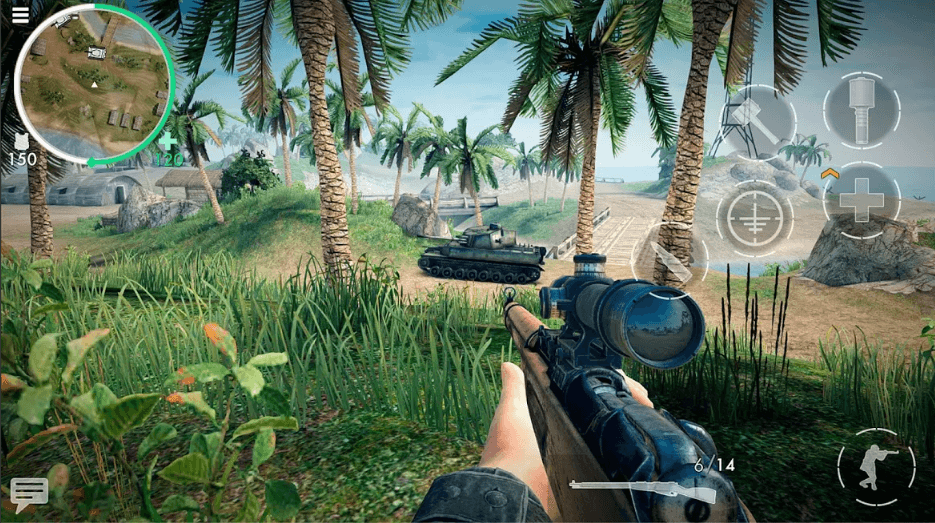 The 7 modes of the game are enlisted below:
I. Hardcore Mode: Mode increases the damage and makes the game more realistic.
II. Deathmatch: Free fight for all. You fight for yourself. The player with the highest score wins the round.
III. Team Deathmatch: Two teams fight for domination. The team with the highest score at the end of the round wins.
IV. Bomb Mode: One team should bring and plant a bomb at the indicated point, the other team must prevent it!
V. Team Squad: Two teams fight each other with no respawns. The team which has at least one member wins.
VI. Team battle on panzers: Two teams battle against each other. The team that has the most points at the end of the round wins.
VII. Custom Modes: Create a game with your own rules and tell your friends the game number in the statistics window when you create a room and play together.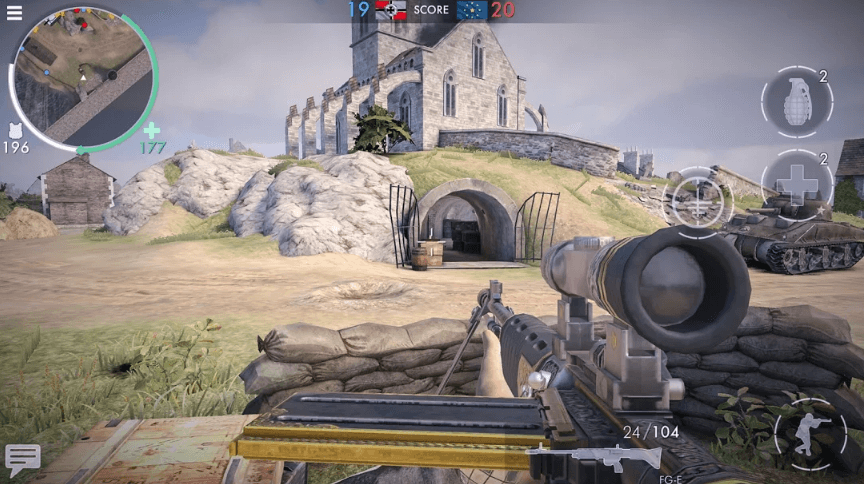 There are seven legendary World War II battles which you can play. It has got 4 types of battle vehicles from different countries: USA, Russia, Japan, and Germany. There are 5 game modes and a custom mode with your own rules. With 57 unique weapon types: pistols, assault rifles, machine guns, shotguns and many more you can have a real soldier like experience. You can also join tournaments to win the prize, and raise your clan. World War Heroes: WW2 Shooter is available to download both on Appstore and Playstore.