Hello Mobile Gamers, Asobimo Inc. has released it's new Mobile Massively Multiplayer Online role-Playing Game (MMORPG) AVABEL LUPINUS for both Android and iOS devices. You can download AVABEL LUPINUS from the link given at the end of the post. In AVABEL LUPINUS you will be able to enter into a fantasy world with aesthetic halfway between the middle-ages, renaissance, and the future. Have a look of the AVABEL LUPINUS gameplay below.
As you start playing AVABEL LUPINUS, first of all, you have to set up your character, you can choose the character from any gender belonging to any of the main classes: magicians, warriors, rangers or acolytes. Each class has its own unique skills which you can improve by gaining the experience and by leveling up. Just like the other games of the same genre, in AVABEL LUPINUS the characters follow an established story, which will advance as you complete the missions. In this mode, you will be able to talk with the players from all around the world and with NPC'c and can even buy items, participate in battles etc.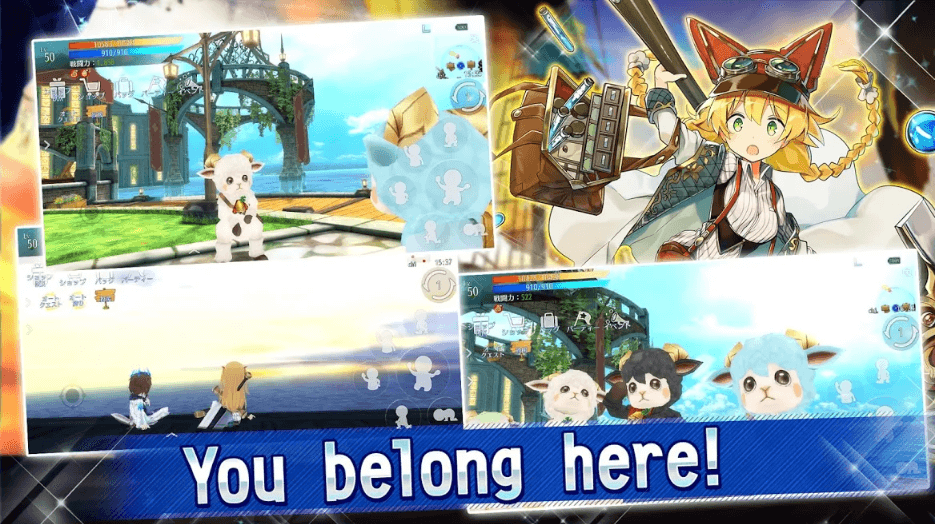 In AVABEL LUPINUS, you will enter into a battle arena in which you will be able to enjoy PvP (Player vs Player) and GvG (Guild vs Guild) modes, and by this, you will be able to gain some extra exclusive benefits. AVABEL LUPINUS is an amazing multiplayer game, which for its graphics and services could have been a computer game but it is also available on the Mobile devices. You can download AVABEL LUPINUS from the link given below on your Android & iOS devices.
Click here to Download on Android
Stay tuned with Mobile Mode Gaming (MMG) for the latest Mobile Gaming News & Updates!