Hello Pokemon Fans, this might sound too good to be true, but recently something big has hit the gaming news headlines. It is being said that the New Pokemon Mobile Game is announced and Tencent's Timi studio is going to be developing it.
Tencent is the Biggest Mobile Gaming Company in the world, the company has already given us game like PUBG Mobile, Arena of Valor and Call of Duty Mobile. And Who Doesn't know about Pokemon, So if Tencent is going to make the next Pokemon Mobile Game, then it sure is going to be super epic.
Anyways, The title of this Upcoming Partnership Game between Pokemon and Tencent Games is Yet to be Announced, the game genre or no such details have yet been shared by either of the companies. Looks like we will have to wait a little more time to know more.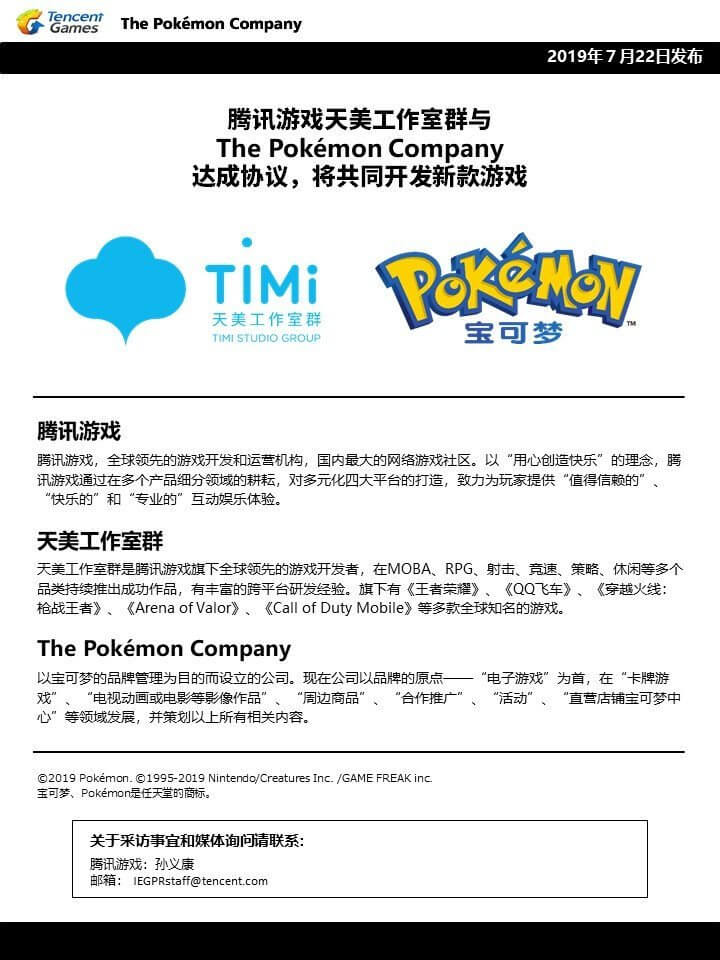 Also Read: Everything You Need To Know About Pokemon Master Mobile Game
However, it is important to note that there hasn't been any official confirmation from Pokemon nor Tencent Games as of now. However the Communities on Reddit is discussing a lot about it, you can check it out by clicking here.