Hello Mobile Gamers, NEXON Company has started taking pre-registrations of its new mobile Role Playing Game (RPG) "Magia: Charma Saga". You can pre-register for the game from the link given at the end of the post. Before that here is the brief idea about what the game is, So Magia: Charma Saga takes you inside a spectacular story that takes place in a fantasy world. And the controls of the game are well adapted for the touch screen devices.
In Magia: Charma Saga you can move your character by the virtual joystick from the left side of the screen and from the right side of the screen you can perform the four different kinds of attacks of the hero, which includes both basic and special attacks. There are four types of the heroes available in the game such as; Battle Magician, Battle Mage, Magic Swordsman, and Spirit Magician and each of them have their own unique special skills. You need to master the basic moves of the heroes like dodging and jumping to rule the arena.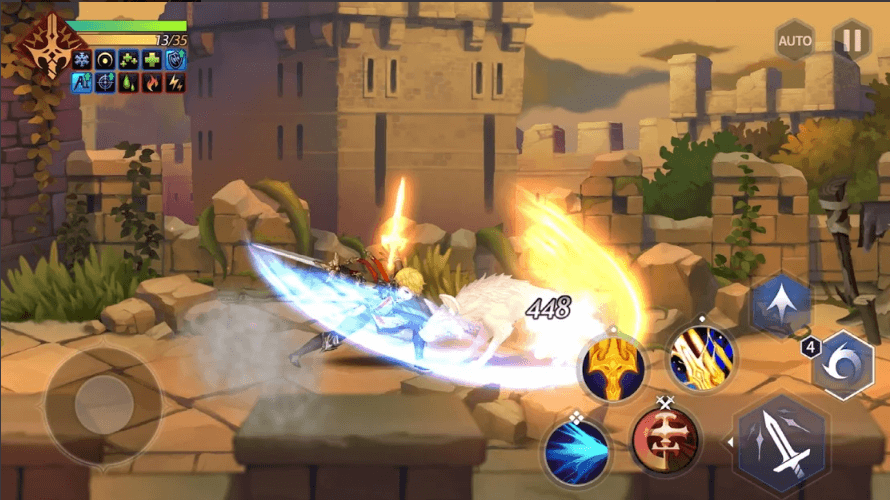 Magia: Charma Saga is full of life and packed with details. There are a lot of different missions to experience, so whichever you want to choose, you are free to experience your own adventure. You are not bound to play the main campaign only (which is a good option by the way), but you can go for the other options as well, which will make you more familiar with the story of the game and will definitely be helpful for you while upgrading your characters.
Magia: Charma Saga provides you with an opportunity to experience a lot of levels. And the game is a perfect mixture of the classic Role Playing Game and the action-packed games. Its long story will always keep you engaged in the game, and the wide range of elements to customize your character will provide a better experience. So pre-register for Magia: Charma Saga on Google Play.
Stay tuned with Mobile Mode Gaming (MMG) for the latest Mobile Gaming News & Updates!