Century Game released the world's first 3D open-world Massively Multiplayer Online Role-Playing Mobile Game "Lumia Saga" with the cutest art-style ever. Century Game has also given us some famous titles as well such as King of Avalon, Guns of Glory etc. Lumia Saga mainly focuses on the teamplay, so if you love to play with your friends or guild members this is going to be perfect option for you.

Lumia Saga offers to the players 8 classes to choose from and master such as Knight, Swordsman, Guardian, Adjudicator, Mage, warlock, Oracle and Scholar. The players can even switch the classes as needed to make a perfect combination of players in the team.
Best Alternative to all other Mobile MMORPGs.

Mobile Mode Gaming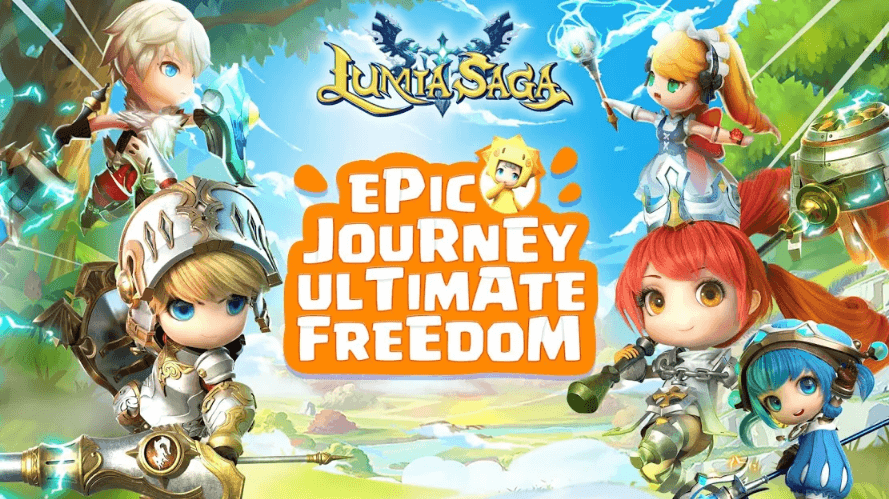 There also a lot of game modes available in Lumia Saga which a player can experience which includes, instance of world boss, Strategical PvP mode, Massive PvP battles etc. All the modes are real-time with a precise gameplay. There are also options available of customizing your heroes and crafting can result into forming your items in the willing shapes. Non-Player Characters are also available in the game, you need to make them your friend by giving them gifts, which will increase their positive feelings towards you and that will result in they may bring unexpected surprise for you.
You can download Lumia Saga from Google Play Store and iOS App Store.
The Review
Lumia Saga
Lumia Saga is world's first 3D open-world MMORPG with the cutest art-style ever. In which you need to defeat the real players and do friendship with the Non-Player Characters which is really an unique thing. There is nothing to say bad about the game, this game is really going to win the player's heart.
PROS
Lot of Customization Options
First 3D Open-World MMORPG
Review Breakdown
Gameplay

0

Performance

0

Graphics

0

Innovation

0

Popularity

0