Hello Mobile Gamers, Nelvis Games has released its new mobile RPG "AWAKERS". This game is based on the story of the AWAKERS who are basically warriors. They have discovered the power of secret universe in the constant war going on between the light and the darkness, and now they have decided to take the side of light and led to the war of victory. So now you are in the control of an AWAKER and your aim is to win this battle.
The characters are divided into 5 categories in "AWAKERS" which are Defenders, Assault, Ranged, Mages, and Healers. Defenders gives shield to your troops, Assault units with rapid and strong attacks, Rangers unites for piercing enemies, Mages to burn the enemies and the Healers to restore health and mana. So the different and unique abilities of these heroes will help you in making a perfect team combining of 9 heroes, all of the heroes also have their unique skills and abilities as well. so you need to make a perfect combination of the heroes to defeat your enemies easily.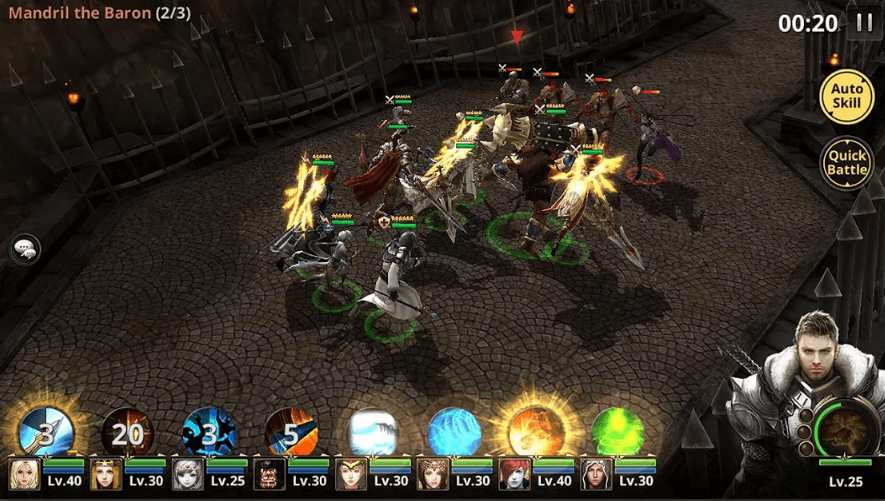 In AWAKERS there is also an option of playing 1v1 with the real-time ranking competitions. And also keep in mind the challenge is only for those who are the strongest! The 50th floor is the best place for you to test the strength of your troops, and you can even move more higher by improving the forces. A strong AWAKER has their own powerful skill strength which they can use while in the Descent Form. So if an AWAKER has been transformed int its Descent Form then you can count on beating your enemies.
AWAKNERS also gives the player an option of creating and joining any guild, without restrictions. In which there is an option of country selection by which you can battle regionally or you can even change this option to globe by which you can enjoy the battle with the players from all around the world. AWAKERS is available to Download from TapTap and Google Play and iOS App Store.
Stay tuned with Mobile Mode Gaming (MMG) for the latest Mobile Gaming News & Updates!