Hello Mobile Gamers, ZLOONG's new mobile game "King of Kings – SEA" is available to download, but it has been noticed that it is not available to download for whole of the world, at some placed only pre-registration are taking place, so by going to the link given at the end of the post you can Pre-register/Download the game. Tencent has released this game in their hometown China, but for the rest of the world ZLOONG is working hard on the game. This is a Legendary Fanatasy MMORPG game with the seamless map of 26 square kilometers, in which you can reach to the every corner of this fantastic world.
King of Kings – SEA is a real-time battle game in which you can be matched with the any players around the whole of the globe and you have to fight against him to become the master of the Arena. You can even go for a 20 v 20 grand battle, in which you have to fight for the honor, which is a good unforgettable battle. There are a lot of gameplays available in the battlefield such as Capturing flags, Pushing Carts, fighting for resources etc.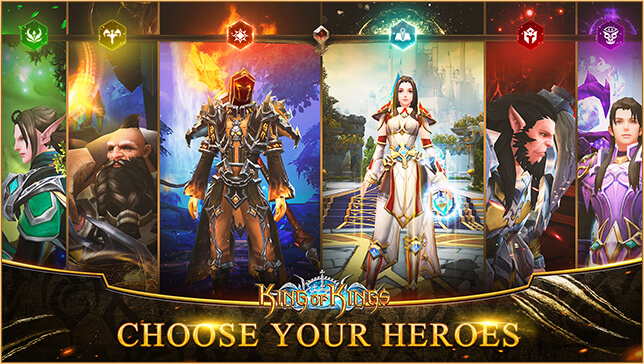 You can make the friends in the game. and even can invite them to play with you and communication with the team members can be done through the voice chat features given in the game, to overcome difficulties together. You can create your own unique heroes by using the 9 basic classes, 27 advanced classes which are all with the distinguished characteristics.
As the Tencent is involved in the game, then it can be expected as a really good game, with the stunning graphics.
Click here to Download/Pre-Register for King of Kings – SEA
Stay tuned with Mobile Mode Gaming for the latest Mobile Gaming News & Updates!